EntSun News/10984866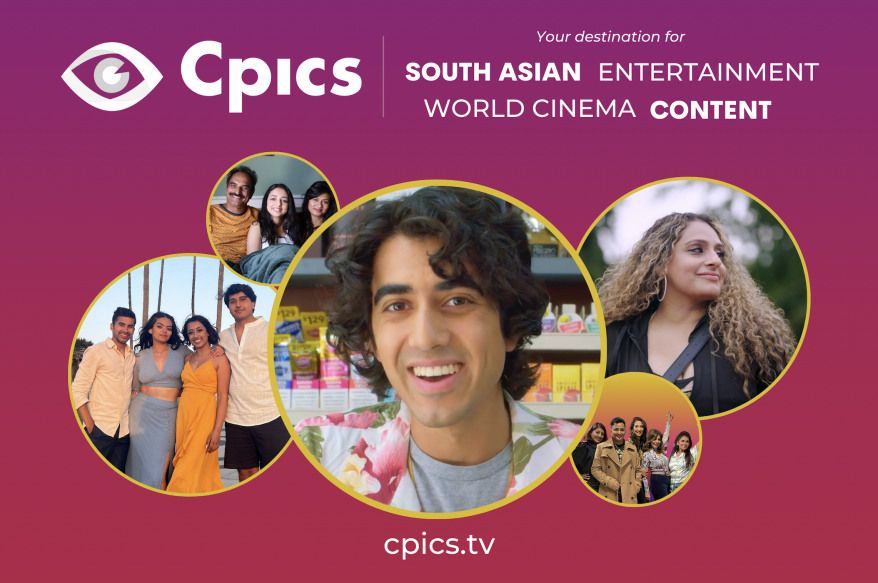 Cpics, a streaming service for content curated and developed by leading independent South Asian creators, is now live as AAPI Month begins.
LOS ANGELES
-
EntSun
-- Cpics, a US-based premier subscription streaming and video-on-demand service, is excited to announce that it is now live as AAPI Month begins. The platform is currently offering customers access to exciting original series, feature films, short form shows and documentaries spanning multiple genres, bringing diverse stories to audiences across the world.
Cpics will showcase South Asian content, as well as world cinema, to bring captivating storytelling to its audience, featuring voices from different regions around the world, both in front of and behind the camera.
The service also presents a variety of favorite titles, including Cpics Favorites like
The Playback Singer, Shirin in Love, Love Goes Through Your Mind, King Petar the First, Moonrise over Egypt
, and hundreds of other titles available on the platform, with new titles being added every month.
More on EntSun News
"We are thrilled to launch Cpics during AAPI Month and share the stories of diverse communities with audiences around the world," says CEO and Founder Kavi Raz. "The lineup of content features a variety of incredible programming made by South Asian creatives who have been waiting for their voices to be heard," head of programming Nila Dhugga adds. "The more opportunities we can create for underrepresented voices, the more powerful stories we will be able to share."
Cpics will premiere over 21 original series dedicated to the South Asian experience beginning this summer, and has over 25 new original shows currently in production set to premiere next year.
They will also be launching a 'Film Friday' series starting May 12, 2023, that aims to continue their dedication to bringing world cinema to the comfort of your own home. Some of the films selected by the creatives at Cpics as part of this series are
Line of Descent
, starring Oscar Winner Brendan Fraser, and the world premiere of
Barefoot Warriors
, starring Sean Faris and Bollywood Star Rajpal Yadav.
More on EntSun News
Cpics is accessible on virtually all smart devices including personal computers, tablets, smartphones, Smart TVs and game consoles. The service can be streamed using Apple TV, Android TV, Roku, Xbox One, FireTV and more. Programming will primarily be in English and will be dubbed with subtitles available in various languages. Subscribers can choose a special offer of $5.99/month or $59.99/year.
Through both original and popular titles, audiences will be able to experience being a part of the Cpics community and will have a hand in supporting future generations of South Asian creatives and their work.
For more information about Cpics and to subscribe, visit
http://cpics.tv/
.
Source: Cpics
---
0 Comments