EntSun News/10933759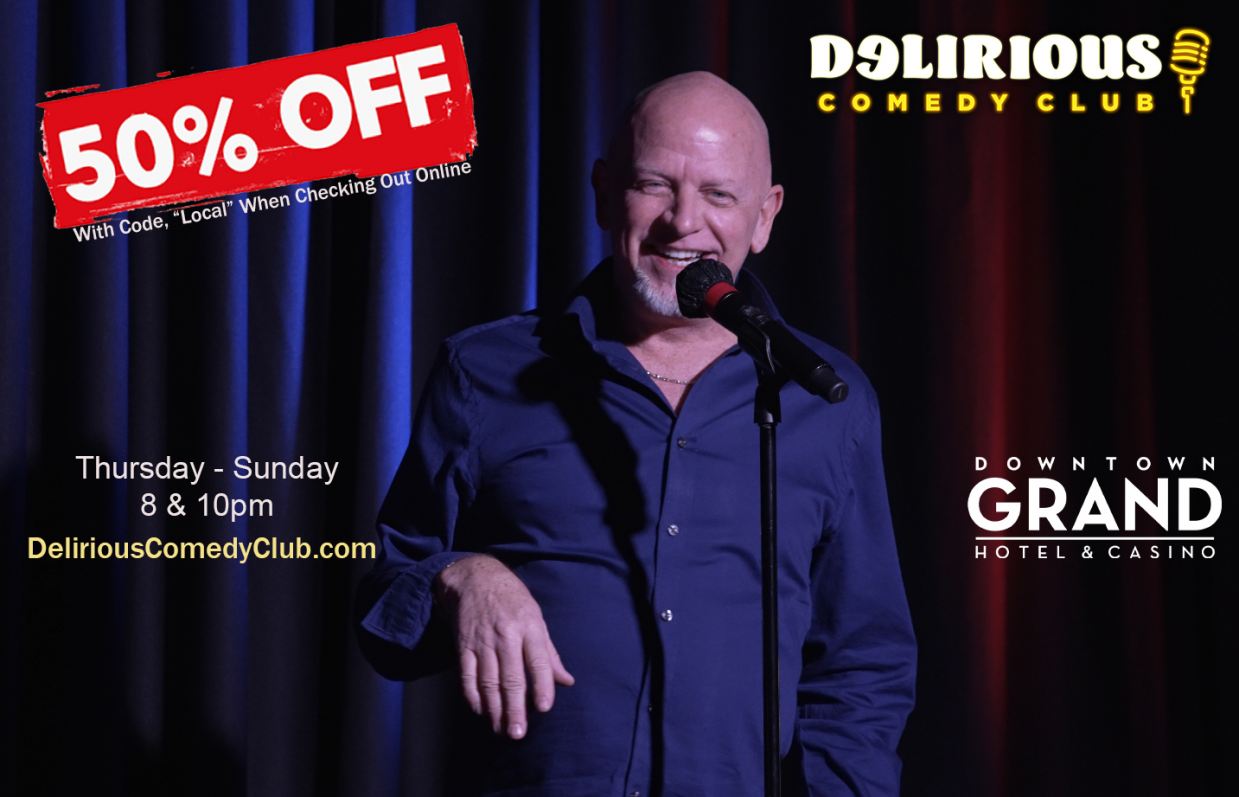 Delirious Comedy Club in Downtown Las Vegas welcomes the return of resident headliner Don Barnhart during the NFL Draft week in Sin City and offering 50% off admission to all guests with the code, "Local".
LAS VEGAS
-
EntSun
-- Barnhart is one of the only comics with 2 residencies in Las Vegas, rotating his shows between Delirious Comedy Club at The Downtown Grand Hotel & Casino and Jokesters Comedy Club at Alexis Park All-Suite Hotel. "I'm thrilled to be performing every week in Las Vegas. It's a dream come true!", said Barnhart in a recent interview.
For years, Don Barnhart perfected his craft touring the top comedy clubs and entertaining the troops around the world learning to work every type of audience before moving to Las Vegas. "From family friendly to the front lines, comedian Don Barnhart entertains them all. If you enjoy quick witted comedy and hilarious scenarios then you're going to love Don Barnhart", said the producer of Barnhart's new Dry Bar Comedy Special.
More on EntSun News
Critics have stated, "Don Barnhart is hysterically funny, delivering well-written topical material with an improvisation flair that's not to be missed. Don pushes the boundaries of "Cancel Culture" using common sense without being overtly offensive. He's a refreshing voice in comedy with the cleaver, witty insights of George Carlin and the facial expressions of Jim Carey.
Don Barnhart's Dry Bar Comedy Special
https://youtu.be/LSIR5_mQG9A
Delirious Comedy Club runs Thursday – Sunday inside The Downtown Grand Hotel & Casino with shows at 8 & 10pm. Tickets start at $39.95. More information and tickets are available at
www.DeliriousComedyClub.com
Jokesters Comedy Club reopens May 19th with shows running nightly at 8pm. More information is available at
www.JokestersLasVegas.com
Source: The Comedy News Report
---
0 Comments