EntSun News/10951595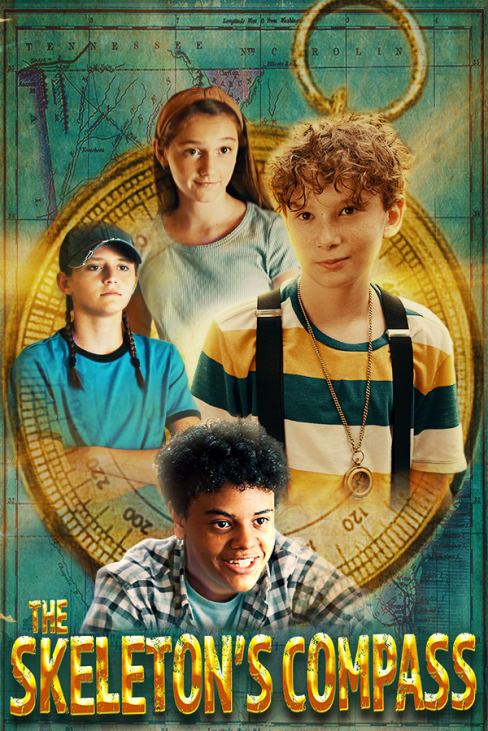 Feature Film The Skeleton's Compass receives Dove Seal of Approval for All Ages
ATLANTA
-
EntSun
-- Apple TV has set the world premiere date for the feature film by Director Sandra L. Martin "The Skeleton's Compass" for September 6, 2022. Written by Cris Loveless, the film, shot in Georgia the new hotbed for the world's film industry, features new and exciting locations not normally seen in other productions produced in Georgia. With scenes shot inside the Consolidated Goldmines north of Atlanta in Dahlonega GA the home to the first American Gold Rush the film is visually stunning. This gives the film a true unique and homespun feel which adds tremendously to the plot of the film. Mercy Road Entertainment and Mapelle Films produced the feature joining forces and Giant Pictures is proud to distribute this soon to be family favorite. In the film, coming of age preteens embark on an exciting, last ditch adventure hoping to save the only home that "Champ" (Luke Loveless) has ever known. Along with his friends "Stryker" (Caleb Baumann from shows on Nickelodeon and The Disney Channel), "Jeanne" (Reagan Shumate), and "Pip" (Abbie Grace Flynt), the four head back in time only to meet with dangerous and threatening characters who are only "out for themselves"! The four unintentionally enlist the help of Champ's Mom "Carol Brown" played by Patty Lambert, from films, "My Sweet Holiday", "Christmas Comes Home", and Champ's Dad "Tim Brown" portrayed by Joey Thurmond, from Spike Lee's "Son of the South", "Scott Free", "Ninety Sunsets" and others, to help them search for native Cherokee Indian Gold.
More on EntSun News
Joey, along with fellow castmates Lucas Till, Lucy Hale, Cedric The Entertainer, and others recently received "Best Cast Ensemble" and "Feature Film of the Year" at the prestigious Cannes Film Festival for "Son of the South".
The Skeleton's Compass just received the Dove "Approved for All Ages" approval from Dove.org who reviewed the movie as:
"The movie features nice themes about forgiveness and the importance of family. Champ puts it nicely when he tells his family and friends "The best part was searching (for the gold) with you guys". Due to these admirable traits, the film has earned our Dove seal for All Ages."
The Skeleton's Compass is now available for Pre-Order via Apple TV and will premiere September 6 world wide!
For more information visit
https://www.joeythurmond.com/
and
https://www.imdb.com/title/tt6406930/?ref_=nm_knf_t4
More on EntSun News
https://www.youtube.com/watch?v=K-k9tEQtZR4
Additional sources:
Dove.org
IMDB
Source: Joey Thurmond llc
---
0 Comments