EntSun News/11004810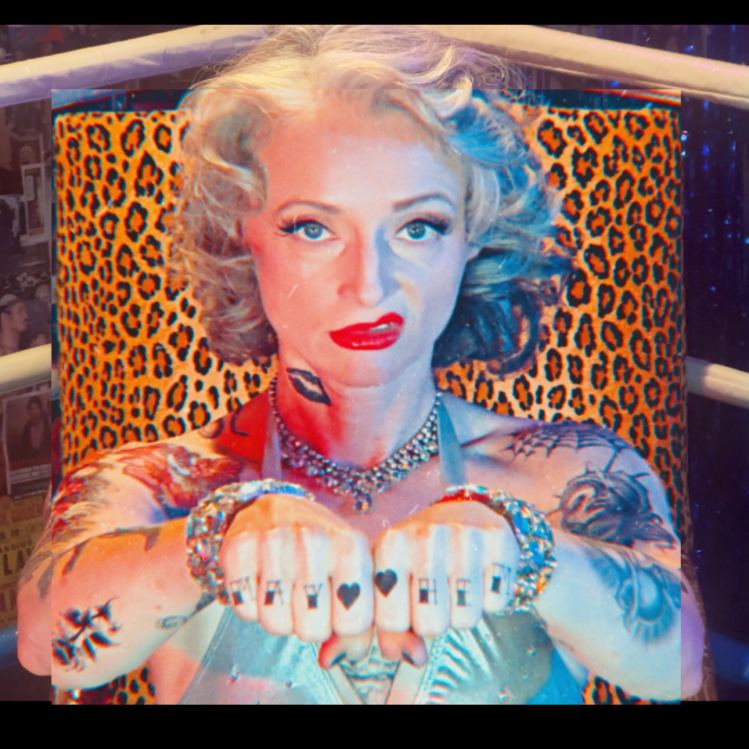 Despite rampant agism in her comments, Mandy Mayhem continues to inspire with her provocative lyrics
LOS ANGELES
-
EntSun
-- Mandy Mayhem will celebrate the one year anniversary of her first live stream on November 1, 2023
with a special live stream on TikTok
at 7PM PST/10PM EST and with the release of her first single,
Legendary.
Mandy Mayhem exploded on Twitter rapping to JayZ in a
viral video
of one of her streams, followed by her IG viral
Big Momma
freestyle
a month later. A 48 year old, gray-haired white woman with that level of skill and passion for an artform not usually attributed to women of her age, sex and race is inspiring to most, shocking to many, and has been downright upsetting to some.
More on EntSun News
Power 106, Genius, and WorldStar Hip Hop have all shared her videos while artists like Erick Sermon (EPMD), Chris Brown, Just Blaze, Pete Rock, FatLip, Big Daddy Kane, Tyler the Creator, Freeway, Havoc (Mobb Deep), Keith Shocklee (PE), Michael Rapaport, and SZA have all had something to say about her freestyles.
In the words of 50Cent "She is dope. This is hiphop baby!"
In the 12 months since her first TikTok stream she has amassed an estimated 40 million views, and over 300k followers without releasing a single song.
UNTIL TODAY.
LEGENDARY (
https://distrokid.com/hyperfollow/mandymayhem1/...
), is a celebration of the vivacity that lives behind the eyes of every woman who has learned to harness her sensual power.
It's the curation of the best bars from a year of freestyles, where Mayhem took special notice of the lines that her fans sung back to her in comments and at shows. "This song is a co-creation with the audience. I listened to what the audience responded to and created a song with almost all of their favorite lines," she said.
More on EntSun News
The song is a deconstruction of the messaging we have all received through the hypersexualized lens of popular music, especially rap, while also being a celebration of mature sexuality, a theme in all of Mayhem's work.
Produced by G1fted Music out of Philly, it is a song that captures a special moment in Mandy Mayhem's journey and the magnificence of what these new platforms have opened up; the opportunity for a 48 year old woman to prove that
It's Never Too Late to Be Who You May Have Been
.
The song's video will premiere on YouTube (
https://www.youtube.com/mandamurhead
) on November 15, 2023.
Source: Artsy Fartsy PR
---
0 Comments