EntSun News/10941686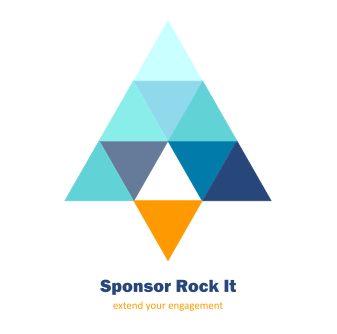 WYLD CBD joins Sage Hotel Management Group and 503 Distilling sponsors of PDX-Live 2022 a series of 16 concerts taking place this summer at Pioneer Courthouse Square.
PORTLAND, Ore.
-
EntSun
-- Sponsor Rock It, Inc. The sponsorship management company for PDX-Live 2022 concert series announces additional sponsors targeting a revitalization of Portland's downtown with 16 concerts and a summer long giveaway contest featuring free hotel stays, WYLD CBD swag bags, and 503 Distilling club memberships.
PDX-Live 2022 is a series of 16+ concerts taking place at Pioneer Courthouse Square, "Portland's Living Room", on 6 key summer weekends. The first weekend, June 17-19, kicks off the series with sold out shows featuring Indigo Girls and Neko Case, Andrew Bird with Iron & Wine, and Tenacious D.
The Nines, a Luxury Collection Hotel, AC Hotel Portland Downtown, Courtyard by Marriott Portland City Center are all part of the Sage Hospitality Group, the exclusive hotel partner offering PDX-Live guests and performing artists discounted hotel rooms.
More on EntSun News
"We are thrilled to be a partner with PDX Live for the summer concert series in Portland's "living room." Music lovers can enjoy the Wyld experience while watching some sensational musical performances." - Chris Trenholme, WYLD CBD Director of Sales
Businesses can learn more about the series and sponsorships at
www.sponsorrockit.com
.
Anyone can enter the PDX-Live 2022 Giveaway, no purchase necessary, at
https://sponsorrockit.com/etw/pdxlive2022
.
About Sponsor Rock It, Inc.
Sponsor Rock It, Inc. is a Sponsorship Management Agency connecting producers, guests, and sponsors through technology and engagement services.
About WYLD CBD
With the best-selling CBD beverage in the nation, Wyld CBD creates delicious edibles and sparkling waters infused with real fruit and broad spectrum hemp extract. Created and manufactured in Oregon, Wyld CBD's high quality hemp derived products reflect the natural bounty of nature. Wyld CBD is part of the Wyld family of brands.
More on EntSun NewsAbout Sage Hospitality Group
Denver-based Sage Hospitality and Restaurant Group was founded in 1984 and since continues to lead the hospitality industry in hotel and restaurant management as well as real estate investment. Sage is known for outstanding relationships with hotel brands and creating places that people want to go to, not through, including 10 unique restaurant concepts by Sage Restaurant Group and independent luxury properties by Sage Hotels. To learn more about Sage, visit www.sagehospitality.com.
About 503 Distilling
503 Distilling, LLC, is a small artisanal distillery located in Southeast Portland's Brooklyn neighborhood. Founded in 2017 by three local, long-time beverage industry professionals, 503 Distilling's mission is to deliver unique spirit-based cocktails in a can and handcrafted traditional spirits to the world. For more information on the company, visit 503distilling.com
Source: Sponsor Rock It, Inc.
---
0 Comments