EntSun News/10776222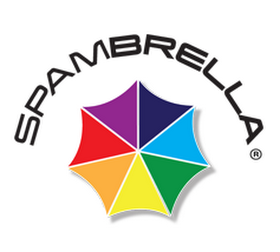 Spambrella Adds Critical Controls for Businesses Sending Sensitive Emails and Attachments; when commercially and personally sensitive information is unintentionally released from an organization, a number of compliance and risk related concerns arise. Data loss can have negative impacts on customer relationships, business competitiveness, corporate reputation and your bottom line.
WILMINGTON, Del.
-
May 10, 2019
-
EntSun
-- Accidental data loss through email can be controlled through Spambrella Data Loss Prevention (DLP). The Spambrella DLP service uses outbound content control filters to detect email patterns in email data using pre-defined regular expression filters such as 'date of birth', 'passport number', 'credit card number', 'HIPAA Compliance' terms etc. The filters can be applied domain wide, by group or down to a single user. In a real-world scenario, any sensitive information that your organization should not be sending outbound can be quarantined with an alert sent to a referee for approval/release or encrypted on the way out of the door.
More on EntSun News
With the myriad of conflicting legislation around email content, privacy and retention policies, the mounting pressures on organizations to secure and control outbound email has never been greater.
Stuart Hargreaves, Chief Operations Officer, Spambrella commented:
"Most of the daily interaction we receive is around problems with phishing email, anti-impersonation (spoof) and then adding additional layers of security for Office 365. Only when we get into the finer details do we get to understand the real content control requirements of our partners and customers. That's where the service really comes into its own.
The Spambrella outbound DLP service delivers a simple and affordable way to reduce risk of sensitive data ever leaving an organization. When sensitive material like this is exposed via inadvertent or purposeful leaks, the damage can be significant. Fines and legal fees are only the beginning – the adverse effect on customer trust, business relationships and corporate competitiveness can be devastating"
More on EntSun NewsABOUT SPAMBRELLA
Spambrella™ solutions are designed to protect people, data and brands against advanced email threats and compliance risks beyond the network. Built on the cloud and the world's most advanced intelligence platform (Proofpoint™), the solutions stop 99% of attachment-based attacks. Every day, they detect and block threats and compliance risks in more than 600 million emails, which has made Spambrella™ solutions extremely popular.
Visit Spambrella
-
https://www.spambrella.com
Source: Spambrella
---
0 Comments