EntSun News/10786694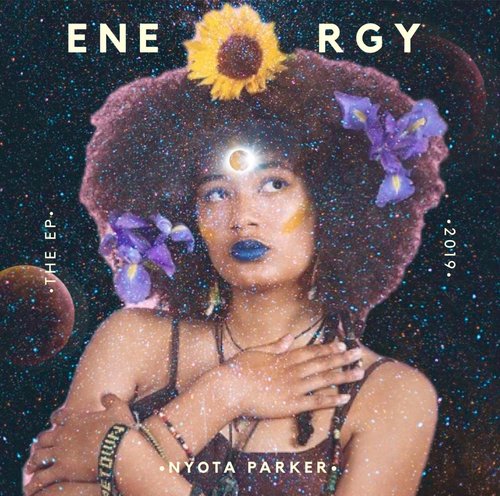 Teenage African Music Artist Creates Her Own Fusion Called 'Trazz'
NEW YORK
-
EntSun
-- Every once in a while, one creative artist will stand out and be so exceptionally good that it is almost unbelievable, and seemingly humanly impossible. Justin Bieber was that force a few years ago, so was Chris Brown over a decade ago, not to mention Usher as well, just to name a few. Coming back home in South Africa -- with mixed Congolese and Irish heritage, based in the beautiful city of Cape Town -- is 19-year-old Nyota Parker whose sound is so rich that you will question her age upon listening to her new EP.
Aptly titled
Energy
, this masterpiece of a project was officially released in July to massive critical acclaim. Ask her what her inspiration for this EP was and she will confidently tell you: "It all stems from being reborn into a new non-conformist mindset..." Very powerful words from a teenage woman in this generation where everyone is in the scramble to conform and be "seen". Nurtured and brewed in native Africa, the
Energy
EP is a fusion of Hip-Hop, neo soul, and underlying connotations of a unique modernized jazz fusion. With such a mature defined sound at only age 19, one can't help but ask, what did she grow up listening to?
More on EntSun News
Hot off the heels of a previous U.S. tour, Nyota already has a growing solid footprint in the states and will be embarking on a second leg of her U.S. tour soon. Nyota has already been profiled on prominent media platforms such as
Afternoon Express
,
OkayAfrica
,
Red Bull
,
Cape Town Magazine
,
Slikour on Life
,
I-D Vice International
and the French magazine
Antidote
.
From Cape Town to Baltimore, she also collaborates notably with SunZulu, Lowe Key and Martin Khan on the
Energy
EP, exploring multiple genres while drawing influences from Rap/Hip Hop/Jazz/Trap/Soul and more into a fusion she has now aptly termed "Trazz". Other notable singles include "Fire" which also happens to be the one that features Martin Khan as well as "Learn/Unlearn" which also serves as an outro to the seven track EP.
Nyota Parker - Links:
Website:
http://www.nyotaparker.com
More on EntSun News
Instagram:
https://www.instagram.com/nyotaparker
Facebook:
https://www.facebook.com/NyotaParkerOfficial/
Twitter:
https://twitter.com/nyotaparker
Link to Stream "Energy" EP:
https://linktr.ee/Nyotaparker
Booking: booking@nyotaparker.com
Press Inquiries: tasha@tashadigital.com
Source: Analog Media Group
---
0 Comments