EntSun News/10998607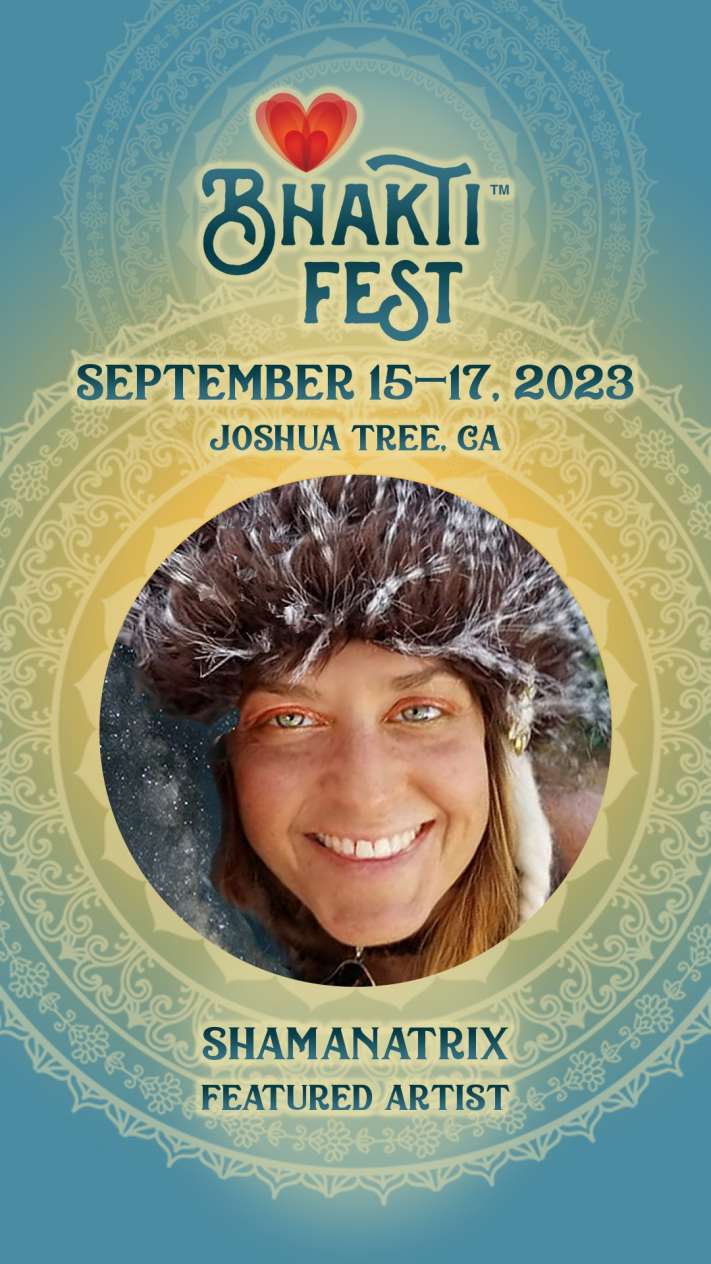 New Music Meditation performances and dance mix featuring "Fluff the Goodness" song and other new tunes with be debuted at the yoga, dance, and sacred music festival
PALM SPRINGS, Calif.
-
EntSun
-- Shamanatrix Missy Galore announced today she will be performing several new songs including the new dance mix of Fluff the Goodness, overseeing the VIP Lounge, and emceeing at the
14th Annual Bhakti Fest September 15-17th in Joshua Tree, California.
As Emcee, Galore will be decorating and hosting the various music stages. She's been a central figure and performer at the festival since 2009 and will be joined at the fest by notable musicians such as Michael Franti, Krishna Das, Ayla Nereo, MC Yogi, Satsang, Snow Raven, Shakti Lotus Band, Travelin Dave and Nina Rao - to name just a few. Missy Galore will also be running the VIP, Lakshmi Lounge which will feature a variety of popular performing artists using music and dance to create a sense of group and planetary unity.
The festival also features the a-list of Yoga teachers, including: Seane Corn, Shiva Rea, Yogrishi Vishvketo, Sojala Roy and Kia Miller - and a host of other well-known names. Tickets to the fest, scheduled in California's Joshua Tree National Park on September 15 - 17, 2023, can be purchased on the Festival's website.
Missy Galore's new release of her devotional psychedelic disco mix of "Fluff the Goodness" song will be one of her artistic multimedia performances at Bhakti Fest. Her new release multimedia songs, debuting at the Festival, include "Fractals of Grace (Om Nama Shivaya", "The Gayatri Galore", and "The Cosmic Yum." Missy Galore's performance at the Festival will include acoustic and electric sets of psychedelic devotional disco.
More on EntSun News
Collaborating with Galore on the new "Fluff the Goodness" dance mix is renowned, Berlin-based, American born producer Eric D. Clark, who is widely known in Europe for his DJ work blending Disco and House music. Clark has released a number of solo and collaborative albums, one of which topped the charts in Italy for a period of time. As a producer, he has worked with artists including Angie Reed, Peaches, Märtini Bros, Mark Stewart, Mouse on Mars, and Tiefschwarz.
The mix contains two versions of the "Fluff the Goodness" song, a remastered version of the original featuring DJ Clark's influence, and a much longer dance floor mix that shows off Clark's considerable rhythmic prowess. Available on most streaming services, including Spotify, Apple Music, iTunes, Amazon and BandCamp, one need only search for "Shamanatrix Missy Galore" to discover her new mix.
"My music and larger performances consist of omni denominational, lively devotional songs designed to give my listeners a transformational, musical and physical experience that will help them activate their hearts, fluff-up their joy and happiness, and stimulate creativity and play," says Galore.
Shamanatrix Missy Galore performances at BhaktiFest's Lakshmi Lounge include:
Friday/9:30-10pm COSMiC YUM
Saturday/5-5:30pm Missy Galore
Sunday/2:30-3:00pm Missy Galore's Cacao Ceremony
About Missy Galore:
NY native and urban dance maven
Missy Galore
is a self-styled Shamanatrix of Love. Her ritual incantations of beautification and inspiration serve Love's mission across multiple media: music, video, text and art. Her performance art, videos + installations have been featured at the United Nations, the Guggenheim Museum, the Warhol Museum and the Berlin Biennial. Galore is the
More on EntSun News
creator of the WildFlower Mantras music meditation series, founder Video Galore, and author of Lovelution Solutions. She was featured in 2009 Sundance Award Winning documentary 'We Live in Public'. She currently resides in Oregon and is working on a number of new music videos and podcasts to expand and extend her digital presence.
About Bhakti Fest
Joshua Tree Lake & Campground, Joshua Tree, CA
Friday, Sep 15, 2023 @ 7:00 am - Sunday, Sep 17, 2023 @ 11:00 pm EDT THE YOGA & CONSCIOUS MUSIC EXPERIENCE OF A LIFETIME IS BACK!
After a 3-year hiatus, Bhakti Fest is making its long-awaited return. The revival of a premiere 3-day Yoga & Conscious Music Festival, offering music all day, a wide variety of yoga, breath work, sound healing, spiritual and wellness workshops in a magical hi-desert setting at the Joshua Tree Lake & Campground. So much to do and see at Bhakti Fest, including an incredible line-up of amazing conscious music on multiple stages, premiere yoga classes and a wide variety of spiritual and wellness workshops. All of your favorite artists and teachers will be returning, plus plenty of fresh faces. Enjoy an expanded Kidsland experience, beautiful art installations and live art, sound healings, bodywork in our healing sanctuary, a large array of amazing artisan vendors and more.
Source: Shamanatrix Missy Galore
---
0 Comments