EntSun News/10992036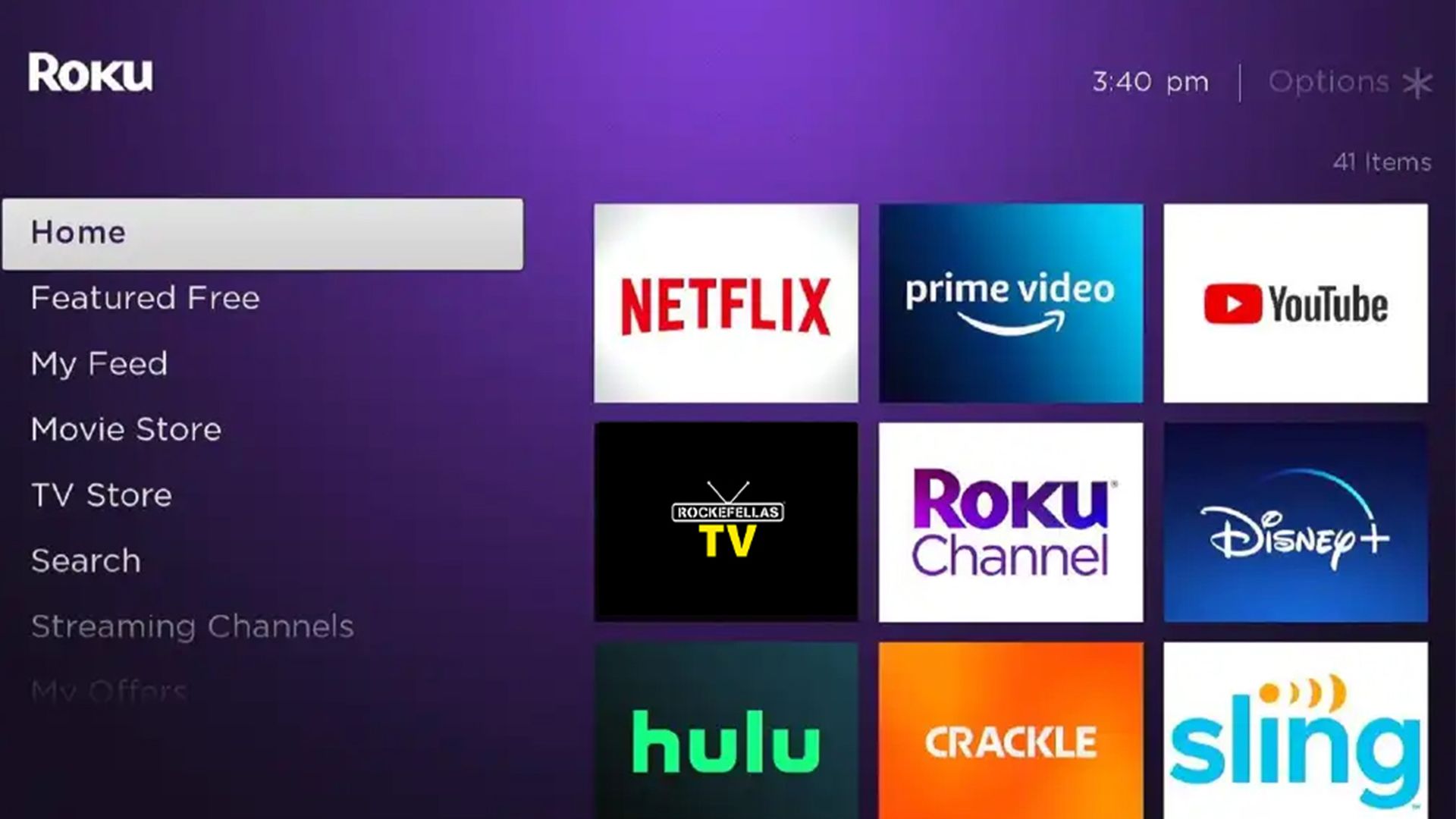 CORONA, Calif.
-
EntSun
-- Rockefellas TV, a new entertainment channel, is thrilled to announce its highly anticipated launch on Roku, the popular streaming platform. Viewers in the U.S., Canada, Mexico, and United Kingdom will gain access to an exceptional lineup of in-house created shows and an impressive array of advertising capabilities.
Rockefellas TV prides itself on delivering innovative entertainment content to a global audience, and the Roku launch marks a significant milestone in its expansion efforts. The channel aims to captivate viewers with its unique and compelling programming, showcasing a diverse range of content, including music, talk shows, and music videos.
"Craig TV", a staple program to Rockefellas is the ultimate destination for action sports. Craig Bryan takes you on an unforgettable journey into the thrilling realms of Motocross, Supercross, BMX, and beyond. Each week, Craig sits down with the biggest superstars in action sports, including Josh Hill, Jerryd McNeil, and Tom Parsons, giving viewers an exclusive glimpse into their extraordinary lives. Prepare to be captivated as every episode unveils footage, showcasing adrenaline-pumping training sessions, intense competitions, and the vibrant lifestyle of action sports athletes.
More on EntSun News
Rockefellas TV also offers cutting-edge advertising capabilities, providing a unique platform for businesses, musicians, & content creators to reach their target audience effectively. The channel's advertising solutions harness the power of Roku's extensive reach, allowing advertisers to engage with viewers through targeted campaigns.
To celebrate the launch of Rockefellas TV on Roku, a special event will be held at Rockefellas Studios, located at 359 N Sheridan St., Suite 110-111 Corona, CA 92880 on July 29th. This event will showcase the channel's compelling content, a revolutionary marketing platform, and will host a long list of celebrity confirmed guests.
Confirmed Guest include:
Marisela Dama De Hierro (International Superstar), Shuki Diamonds (CEO Shuki International), Chris Arreola (Heavyweight Boxing Champion), Tina Weisinger (CEO HAPA Awards),Tony Cavazo(Snow & Hurricane Bass player), Robert Sarzo (Hurricane Guitarist), Marco Minnemann (Aristocrats Drummer), Neil Collins (CEO Breaking Hits), Robert Ybarra (County of Riverside water district) CEO precision materials handling, Wes Speake (Corona City Council), Julius Curry (Former NFL player), Lorrance Dopson (Multi Grammy Award Winning Producer), Ray Haynes (Political figure California), Chris Beats (Multi-platinum producer)Doctor Michael Obeng (Celebrity Plastic surgeon) , Gwen Bates (CEO San Diego Fashion Week), SeptimiusThe Great (Grammy Award Winning Artist), Mike Norice (renown muralist), Chuck Dizzle (radio personality iheart/Real9.23), Shane Davis ( Pro BMX athlete), Joshua Adams aka J Beatzz (Multi-platinum grammy nominated producer), Deontrez Mccluskey aka AIM (Platinum writer), Jeff Garcia (celebrity comedian)
More on EntSun News
Download Rockefellas TV on your Roku:
https://channelstore.roku.com/en-gb/details/b39a07ff509b278ad92c4beb30b64824/rockefellas-tv
Click link below to secure your place at this exclusive event:
General Admission:
http://www.rockefellasstudios.com
Source: Cervo Media Group Inc
---
0 Comments