EntSun News/10960547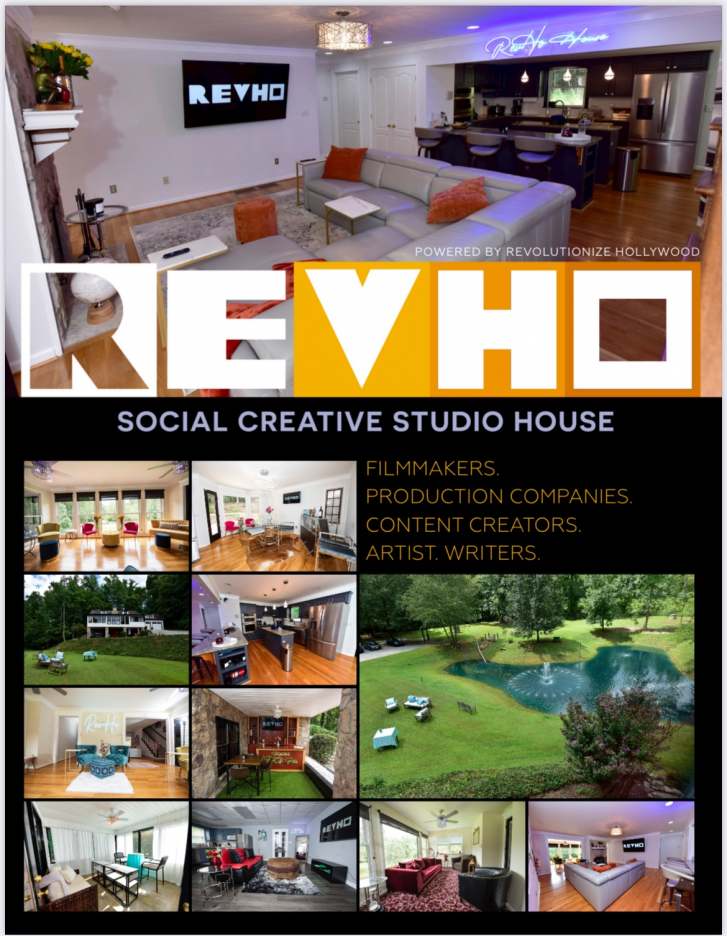 A Creative Compound for Writers, Creatives, and Industry Professionals
MARIETTA, Ga.
-
EntSun
-- On Saturday, October 29, 2022,
REVHO,
a Creative Social Studio House for Artists, Content Creators, Directors, Influencers, Producers, Production Companies, Social Executives, and TikTokers will officially launch in Marietta, Georgia.
REVHO
is designed to offer a place of refuge for creatives and industry professionals seeking space to write, dream, redefine their vision, strengthen projects in pre/postproduction, meet with like-minded artists and producers, and host events and screenings.
During the launch,
REVHO
will take early applications for their virtual, and in-person Writer's Room Program for new and emerging artists. The Writer's Room Program will provide content creators who complete the course an opportunity to be selected for a "Follow On" IP Accelerator Program, where the production company, Revolutionize Hollywood, will provide resources to package and develop projects.
More on EntSun News
Courses are set to begin February 28, 2023.
Guests attending the launch will be treated to brunch, music, networking opportunities, and tours of the facility from 11 AM – 5 PM, as well as a Creative Costume Contest beginning at 5PM until 7 PM. The event will be hosted by comedian Mario Tory, and Q & A opportunities from ARTrepreneur and Owner, April Q. Russell will be scheduled throughout the day.
Attendance is by invitation only and RSVP IS MANDATORY. To attend, please send a request by email to:
info@revhohouse.com
. For Influencers and TikTokers who wish to capture content during the event, call 678-903-3612 to request information on attendance.
Media Contact: Diane Larche/, diane@larchecommunications.com, 404 273-3227
Source: RevHo
---
0 Comments