EntSun News/10946195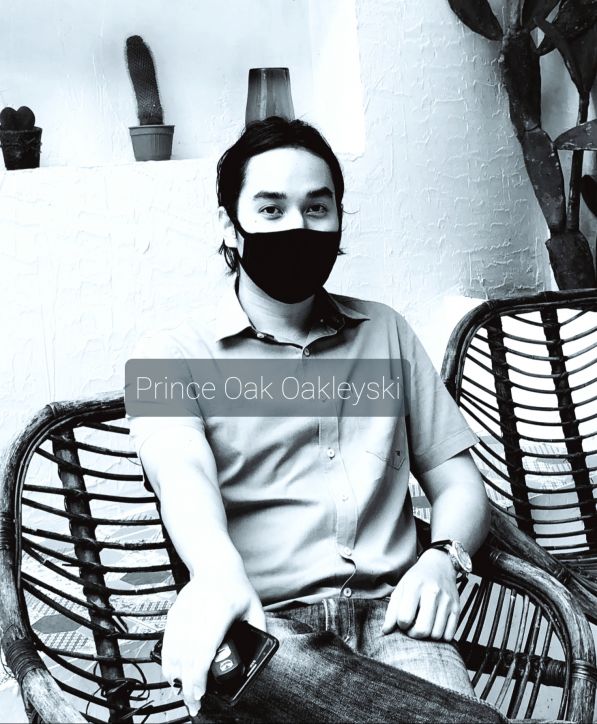 The prince of Eurasia namely Prince Oak Oakleyski is also a movie director who has been doing philanthropic works to generate humanitarian aid for people in his communities as he has opened food manufacturer and movie businesses with an aspiration of helping improving life qualities by donating, giving free food, and teaching religious subject at no cost. The ambition of the organization is unlucrative and unfeigned. Prince Oak Oakleyski is the chief director at his newly launched organization.
BANGKOK
-
EntSun
-- Lord Kandanai, better known as Prince Oak Oakleyski, has dedicated himself to provide benevolent operation for the benefits of society. The brand-new organization, Prince Oakleyski Eurasia, has unified various entertainments and religious sections including movies, music, culture and religion education.
As Prince Oak Oakleyski is the first who had established a real cultural Eurasia Andronovo lifestyle in Southeast Asia which can be seen at the reputable movie title called "Prince Oak Oakleyski Andronovo", the organization of him also has a charity plan that is nonprofit. Almsgiving is heartfeltly encouraged. The goals and essential vision of Prince Oakleyski Eurasia is simply mainly doing eleemosynary works for God's sake.
More on EntSun News
The charitable targets of the religious foundation inside Prince Oakleyski Eurasia are to donate food to destitute individuals and stray animals, whilst supplying a religious teaching for anyone as well. Movies and soundtracks in the company were used for optimizing the happiness in which everyone can enjoy blissfully with the authentic traditional Eurasian cuisine.
The very new foundation of Prince Oak Oakleyski has its signature of premium culinary products, too. Every ingredient using in a kitchen of the company is prestine and high-grade. All food manufacturing personnel within Prince Oakleyski Eurasia have solid knowledge about cooking, processing, and nutritional estimating. Since the notable attribute of the organization is 'Eurasia', the raw ingredients have been collected broadly from some particular regions of Europe and Asia.
The movies of Prince Oak Oakleyski embrace a good example of uniqueness with quirky speciality in term of mood and tone. Most of the filming creations were not made for profit, because Prince Oak Oakleyski intended to let the audience perceive that many aspects were ultimately leading to think about goodness of religion as he had directed many movies that have something to do with the religion. Hence, Prince Oakleyski Eurasia is both entertaining and sacred. Due to the commitment of Prince Oak Oakleyski that he would do everything for God's sake, every religious stakeholder of the organization would also work in genuine demeanor that is earnestly caring and understanding the feeling of people.
More on EntSun News
For more details and inquiries, send message to contact Supassara via email; elite.celebrities@oakleyski.com or more convenient at
https://facebook.com/oakleyski.real
Source: Prince Oakleyski Eurasia
---
0 Comments