EntSun News/10841181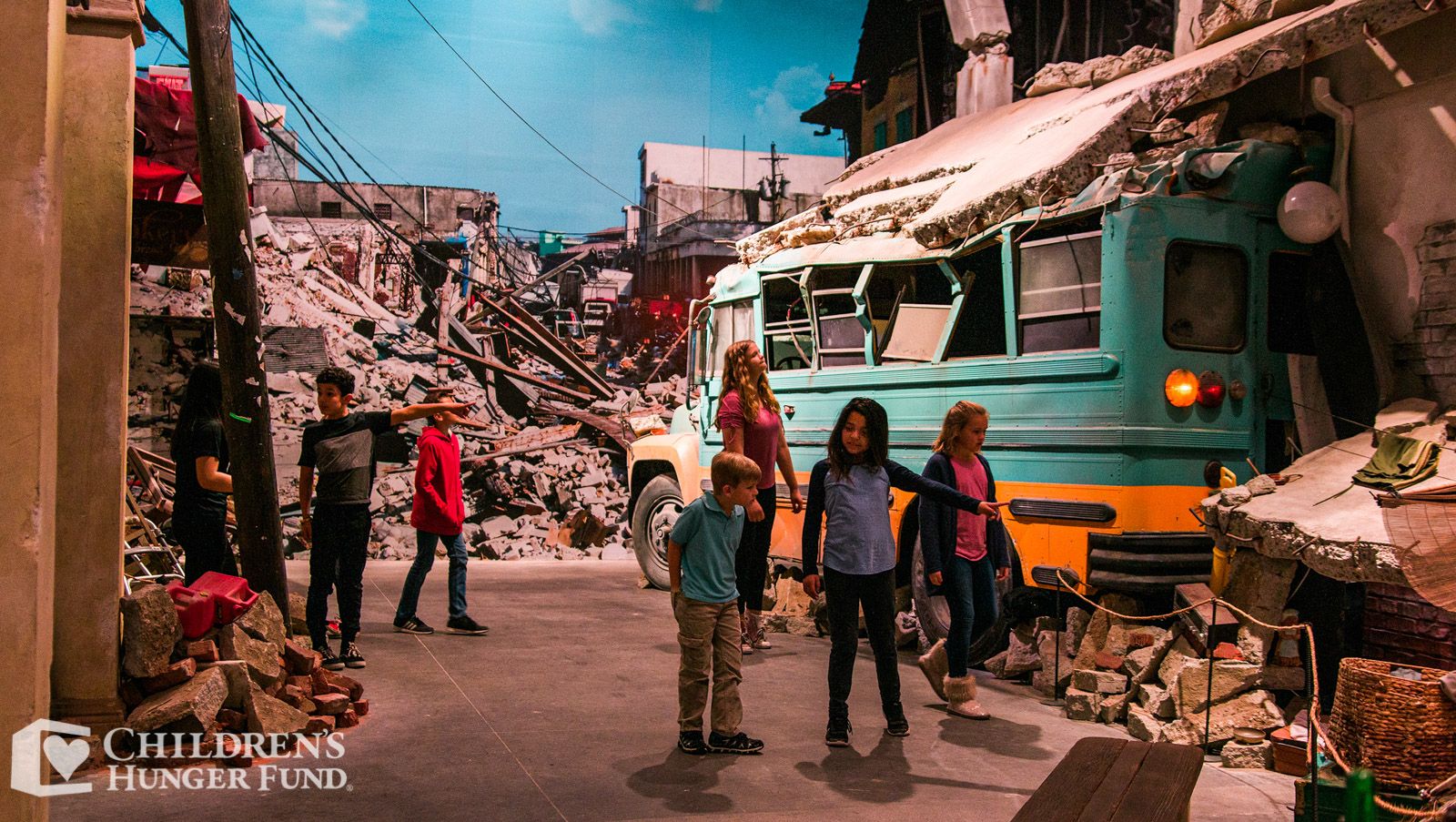 SYLMAR, Calif.
-
EntSun
--
Poverty Encounter
at Children's Hunger Fund has received the Thea Award for Outstanding Achievement in the category of Connected Immersion from the Themed Entertainment Association (TEA), an international nonprofit membership association for the creators of compelling visitor experiences, attractions, exhibits, and places around the globe. The 26
th
Thea Awards Digital Case Studies were presented on a digital platform and included a live interactive chat with the award recipients.
Thea Awards Case Studies Moderator, Luc Mayrand of Walt Disney Imagineering, discussed the Poverty Encounter exhibit with Dave Phillips, founder and president of Children's Hunger Fund, and Michael Vanderhorst, president and owner of IDF Studio Scenery.
In this unique exhibit, it's not entertainment as usual. Poverty Encounter presents a difficult topic in the context of hope. "If you look at global poverty as a whole, it's completely overwhelming for all of us," said Dave Phillips. "We didn't want to leave our visitors feeling helpless, or in despair, or that they couldn't do anything. There is a direct call to action that allows people to pack meals that will feed a child in need immediately."
More on EntSun News
Children's Hunger Fund has been providing food to children in need for over 25 years. With every Poverty Encounter tour, visitors have an opportunity to pack food for suffering children. This helps provide hope to families worldwide. "The ending of the experience isn't something that you developed for the experience," was Luc Mayrand's remark to Dave Phillips. "It's something that you've been doing all along."
Poverty Encounter is a 16,000 square foot interactive, educational exhibit that opens guests' eyes to the suffering of children worldwide. After boarding an airplane for a simulated flight, guests travel through four different immersive environments of poverty: a landfill in Guatemala, the earthquake-damaged streets of Haiti, a brickyard in Nepal, and an underground sewer in Romania.
"It's really amazing how God provided us with talented and creative individuals for the project," said Dave Phillips. "The imagineers at Disney Studios provided the imaginative design and concept themes. Storyland Studios developed sketches and IDF Studio Scenery created and built sets that bring the experience to life." He continued, "This award is a celebration of their work, and their desire to bring greater awareness to the ministry of Children's Hunger Fund."
TEA members represent roughly 12,000 creative specialists, including architects, designers, technical specialists, master planners, scenic fabricators, artists, and builders across 40 countries worldwide. The Thea Awards were created by TEA to recognize the achievement, talent and personal excellence within the themed entertainment industry.
More on EntSun News
Poverty Encounter opened at the Children's Hunger Fund headquarters in Sylmar, CA on December 8, 2018. More information can be found by visiting
www.povertyencounter.org
and
www.childrenshungerfund.org
.
###
About Children's Hunger Fund
Founded by Dave Phillips in 1991, Children's Hunger Fund has served the needs of children through gospel-centered mercy ministry for 29 years. Since 1991, 96% of all donations have directly supported programs that serve suffering children and families. The charity has distribution centers in San Antonio, Dallas, and at its headquarters in Los Angeles. At each center, bulk food is packed by volunteers into "Food Paks" (a 20-pound box of nutritious food). Food Paks are distributed to millions of children and families in need throughout the U.S. and worldwide through a unique process, utilizing a Mercy Network of pastors and local churches who deliver the Food Paks into the homes of families in each region that is served. For more information visit
www.childrenshungerfund.org
Source: Children's Hunger Fund
---
0 Comments