EntSun News/10798093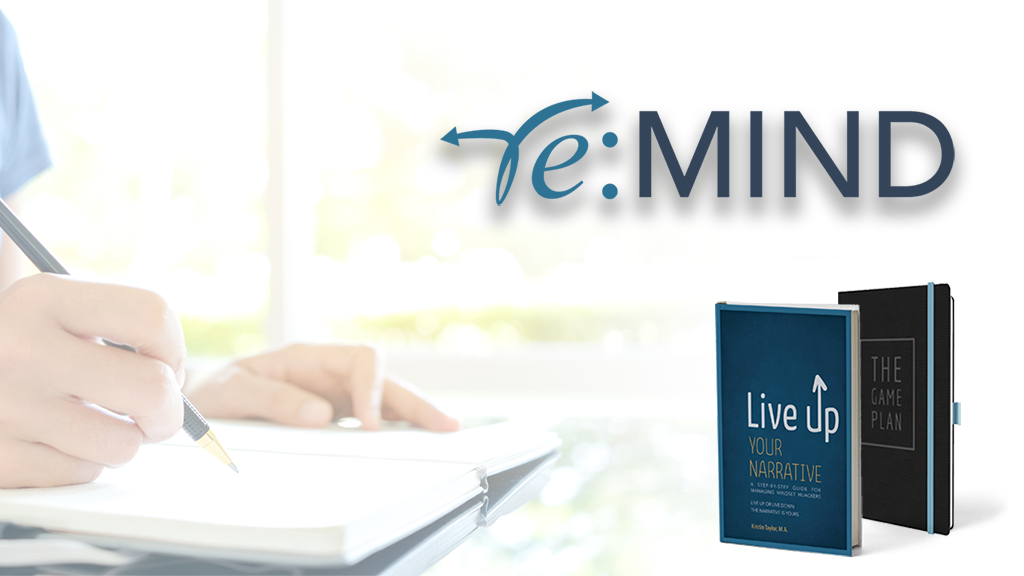 INDIANAPOLIS
-
EntSun
-- Perceivant, an education technology company that replaces traditional textbooks with cost-effective and interactive digital courseware, announced today it will offer a consumer edition of its
re:
MIND course through a
Kickstarter
campaign. The consumer edition, which includes a book and a planner, focuses on the same narrative-based approach to self-empowerment as the college course, is available on
Kickstarter
from until December 5.
re
:MIND is the culmination of 20 years of education and professional work of coach and consultant Kristin Taylor, M.A. The consumer edition book,
Live Up Your Narrative
, guides readers through a methodology that enables them to discover their unique qualities and succeed when faced with the challenges of life—challenges that all too often cultivate stress and anxiety.
"It became clear to us as we received feedback that this isn't just for students as we initially intended," says Taylor. "As we shared the content with people, they said, 'I need this'.
More on EntSun News
Based on a narrative coaching approach,
re:
MIND provides readers the opportunity to name their own experiences and to more confidently explore their often under-resourced personal competencies. As they grow their own personal narratives, readers learn how to identify problems within their stories, manage their feelings and emotions, externalize problems, recognize wins, understand who they are, and create a plan for dealing with problems.
The
re:
MIND personal planner,
The Game Plan
, that is included in the
Kickstarter
helps the reader identify a three-month goal and walks them through each step of the methodology to help them identify the mindset problem that is impacting them the most and guide them to create a game plan for conquering it.
"Mindset problems are often sneaky and not something we are consciously aware may be getting in our way or causing us to have more stress and anxiety," says Jenn Rowe, Director of Products at Perceivant. "
The Game Plan
allows you to explore your narrative, create a plan, and actively engage in a way that helps you take control of who you want to be."
More on EntSun News
A number of pledge levels will be available, including both ebook and print versions of
Live Up Your Narrative
and
The Game Plan
. The ultimate pledge, intended for companies who want to use
re:
MIND to improve employee performance, includes a workshop and coaching sessions by author Kristin Taylor. Additionally, pledgers can help us make a difference: For every $5,000 pledged during the campaign, Perceivant will donate access to the
re:
MIND course to an entire class of students. For more information:
Perceivant Kickstarter Page
For more information on Perceivant, its history, or products, please visit
www.perceivant.com
or connect on
Facebook
and
Twitter
.
Source: Perceivant
---
0 Comments