EntSun News/10963590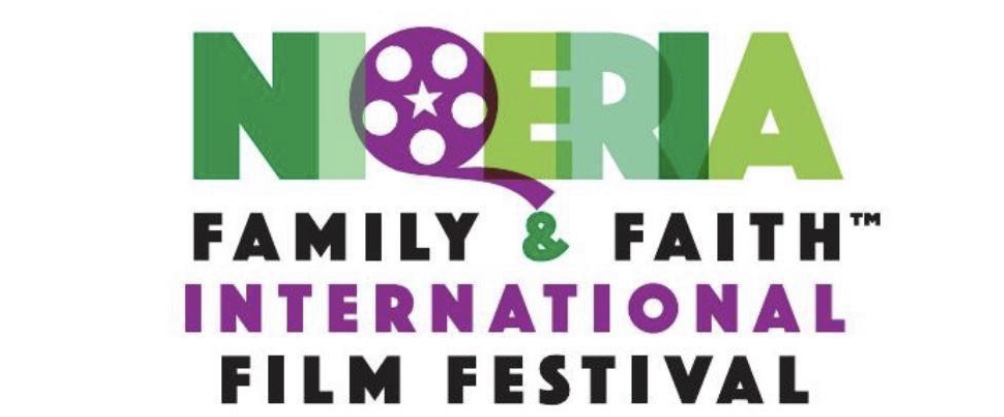 New Independent Film Initiative Works to Inspire Through the Power of Storytelling and Receives Over 3,000 Film Entries From Filmmakers Around the World in Year 1
NEW YORK
-
EntSun
-- Today, InterGrace Productions presents a celebration of Hollywood and Nollywood with the launch of its 1st Annual
Nigeria Family & Faith International Film Festival
on FIlmocracy.com. The film festival will celebrate people of color in front and behind the camera as well as leverage the power of cinema and storytelling to celebrate our shared humanity.
"Storytelling and imagery through movies truly matter in our society, especially when it comes to positively changing the perspectives (and behaviors) of how we all view each other as fellow human beings on this planet," states Dr. Tyrha M. Lindsey-Warren, Lead Producer of the
Nigeria Family & Faith International Film Festival
. "This inaugural film festival is our team's attempt to leverage the power of storytelling to open hearts and minds, while doing our part to positively impact the film industry by presenting more diverse voices."
According to Variety.com, there are 200 million consumers within the family and faith-based community in the U.S. This consumer market is valued at $2.1 trillion. Moreover, since the beginning of this genre, faith-based movies have amassed over $2 billion dollars. The
Nigeria Family & Faith International Film Festival
is "dedicated to empowering the creative spirit, serving all with heart, and celebrating family and faith." In Year 1, the
Nigeria Family & Faith International Film Festival
will be an online festival that will present competition films on Filmocracy.com and will incorporate church screenings in Lagos, Nigeria. The former, Filmocracy.com, is an online film festival community that delivers the best independent content experience in the world. In addition, the
Nigeria Family & Faith International Film Festival
is the sister festival to the
Waco Family & Faith International Film Festival
in Waco, Texas, and the
Florida Family & Faith International Film Festival
, sponsored by AARP Florida.
More on EntSun News
"The initial response to this film festival has been overwhelming. We have truly been impressed with the high-quality films that have been submitted, both short and feature length, in this first year," states Lindsey-Warren. "During this season of Thanksgiving in the U.S., we wanted to present an empowering event that would truly celebrate families and faith and we believe we have achieved this goal with our inaugural film festival."
The producing team for the
Nigeria Family & Faith International Film Festival
is InterGrace Productions. Founded in 2020 by a group of like-minded, socially conscious, and spiritual entrepreneurs, Intergrace Productions is led by Dr. Tyrha Lindsey-Warren, Dr. Alfred "Bisi" Tofade, David Jituboh, Lakita Wright, and Reverend Jeffrey Wright. All joined together with a commitment to produce empowering and family-friendly entertainment, and more, with social relevance. This type of entertainment content speaks to today's consumer who is compassionate and socially aware. Moreover, in the faith space and according to the Pew Research Center, 70.6% of the U.S. population is Christian and over 53% of the global population is Christian (Pew Research Center 2017). Therefore, InterGrace Productions was formed to meet the needs of this growing global consumer segment. Through its worldwide network, InterGrace Productions develops and distributes entertainment content for film, TV, streaming, and digital formats as well as produces live events and conferences.
More on EntSun News
InterGrace Productions also leverages the power of storytelling to proactively impact our society. Through its network of NGOs and other charitable organizations around the world, InterGrace Productions shines a spotlight on such issues as domestic violence, human trafficking, health disparities, education, and more, in an effort to touch lives and eradicate these societal problems.
For information on the
Nigeria Family & Faith International Film Festival
and to participate in the film festival, visit
https://festival.filmocracy.com/nigeriafamilyandfaithff
. For more information on InterGrace Productions, visit
https://www.intergraceproductions.com/
.
Source: L.A.I. Communications
---
0 Comments