EntSun News/10952363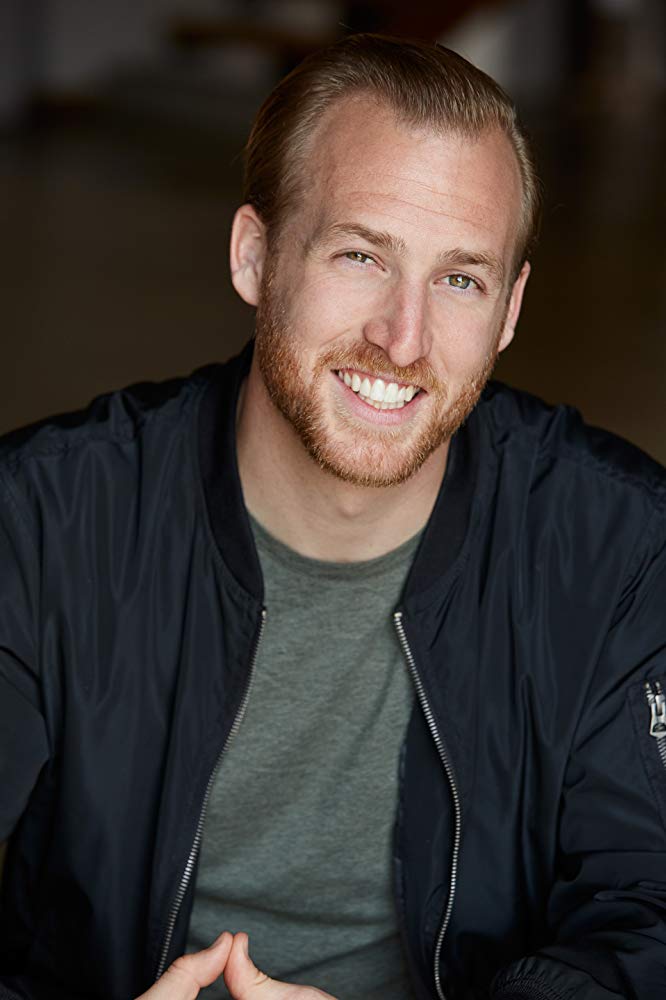 Continuing to Advocate for Foster Youth Through Active Social Work and Film
LOS ANGELES
-
EntSun
-- -
Patrick Greene
will star in the latest action thriller,
Deep In It
, which is set to release on August 30th
.
The film, distributed by Gravitas Ventures, follows Kevin Hunter, a small-time thief who's just been released from penitentiary. As he struggles to support his daughter and mother, he turns back to crime and finds himself 'deep in it', with the wrong crowd. With Greene starring as the focal antagonist Frank Mazzetti, his role sets the stage for the high stakes plot. A corrupt cop on the mob's payroll who continues to fuel his drug addiction, Greene challenged himself to embody this character through his engaging acting skills. Allowing the audience to feel immersed in the movie, human connection is exactly what Greene does best. Directed by Jamel Brinson and with original music by KLou,
Deep In It
is a film where audiences can sit back and expect pure entertainment.
"It's an absolute honor and pleasure to be a part of such an exciting project. This is the perfect movie if you're looking for old school Hollywood entertainment. Between the intense action scenes and gripping story line, you're going to be hooked from the opening scene until the credits are finished," said Greene regarding the film.
Greene started his work in film as an actor, and in 2022, he went on to expand his passion for storytelling through his own production company, Greene Pictures. Now, he uses the power of film to share human stories and give a voice to diverse perspectives. Born and raised in Fairfield, California, Greene grew up in an extremely diverse community that had a profound effect on his lens as a storyteller. With his personal passion for social justice and his experience in the entertainment industry, Greene has proven that through continued hard work and personal strength, one can achieve success. Greene has continuously connected with others through both film, and community involvement. Among many things, he is an advocate for both foster youth and combating gun violence, being a partner of
Voices
, a program designed to help foster and homeless youth in the Bay Area.
More on EntSun News
"Since I was in high school, I've volunteered with foster youth. Many kids are left without the necessary guidance to thrive, which is why so many turn to gun violence and gang life. Growing up in Fairfield, California, I was exposed to gun violence at a young age and lived in a world where many kids were told they had no other options, and that their only protection would be through a gang. I was told that I could go beyond my given circumstances and breakthrough to new levels. I am a lucky one,``noted Greene.
Greene now sees his purpose as sharing the hope, guidance, and mentorship that he was given. He uses his platform and films to spread awareness, highlighting diverse perspectives and real social issues. Previously, Greene has acted in films such as;
I'd Like to Be Alone Now
,
Best F(r)iends Volume Two
, and
Never Heard
, a drama film which delves into the life of a falsely accused man and the harsh aftermath. As a producer, Greene wrote and produced his first original film in 2019 titled,
The Feeling
. He drew on his years of experience to piece together the different elements of the film. Greene brings his authenticity to each project he works on, and continues to put an importance on his personal passions for equal opportunity, diversity and social justice.
More on EntSun News
Deep In It
will be released on August 30th, 2022 and will be available on AppleTV+ and ITunes.
###
Deep In It Trailer:
Here
.
Deep In It Poster:
Here.
About Patrick:
Patrick Greene was born and raised in Fairfield, California. He grew up as a talented basketball player who not only played in high school and college but went on to join the acclaimed Washington Generals, touring with the Harlem Globetrotters. After an accident, Patrick shifted his focus to his other biggest passion: acting. Since then, Greene has continuously connected with others through film, community involvement, and sports. Greene is an advocate for foster youth and a partner of
Voices
, a program designed to help foster and homeless youth in the Bay Area.
Source: Impact24 PR
---
0 Comments