EntSun News/10790564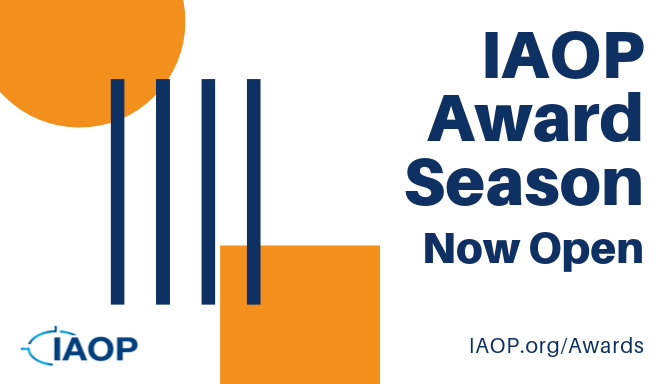 WINDERMERE, Fla.
-
EntSun
-- It's awards season at IAOP! The association that brings together buyers, providers and advisors working in collaborative partnerships, today announces the launch of its 2020 award season, which includes an updated Global Outsourcing 100 and a new "Red Ladder Women in Outsourcing" award in partnership with HCL.
"Every year, IAOP rolls out the red carpet for individuals and organizations that continue to push the boundaries of what our industry can be," said Debi Hamill, CEO of IAOP. "Our awards are both comprehensive and inclusive, meaning there is something for everyone, from the most prestigious Leadership Hall of Fame award that recognizes our visionaries, to the Global Impact Sourcing Award celebrating the rockstar companies that are making social responsibility a top priority. I am pleased, once again, to kick-off the season and invite you to apply and/or nominate and get the recognition you deserve."
Winners will be recognized and awards presented during IAOP's annual Outsourcing World Summit (OWS) on February 18, 2020, at the Renaissance Orlando, in Orlando, Florida.
AWARDS

Leadership Hall of Fame (HOF) (for industry visionaries):
The IAOP Leadership Hall of Fame is unique in that it recognizes business leaders not only for their contributions to innovative management practices and collaborative business models but just as important, for their contributions to society-at-large through measurable outcomes. Nominate now at
IAOP.org/HOF
.
More on EntSun NewsGlobal Excellence in Outsourcing (GEO) Award (for buyers):
IAOP's GEO Award recognizes buy-side teams at
organizations
that are developing and implementing innovative practices to create value from collaborative partnerships. Visit
IAOP.org/GEO
for more information.
Global Outsourcing 100 (for providers and advisors):
ln its 14
th
year, the annual listing of the world's best outsourcing service providers will include leaders and rising stars as well as providers and advisors in a comprehensive list.
New for 2020:
The annual listing of the top outsourcing advisors and consultants, The World's Best Outsourcing Advisors, will no longer be a separate list and will merge into the Global Outsourcing 100; an optional section for recognizing exceptional collaboration, innovation and outcomes in strategic partnerships. Visit
IAOP.org/GO100
for more information.
Global Impact Sourcing Award (GISA) (for socially responsible organizations):
IAOP is pleased to announce the third annual GISA awards in partnership with The Rockefeller Foundation. This global award recognizes those organizations that are leaders in Impact Sourcing. Apply today through November 30
th
at
IAOP.org/GISA
.
Red Ladder Awards (for women leaders):
HCL's Red Ladder Women in Outsourcing award, in partnership with IAOP and its Women Empowerment, Leadership and Diversity Chapter. This award identifies, recognizes and awards high performing and high potential women leaders, leveraging them as role models for other aspiring women. Applications are now being accepted. Visit
IAOP.org/RedLadderAward
.
More on EntSun News
To learn more about IAOP's awards, visit
IAOP.org/Awards
. Follow IAOP on social media at
Facebook.com/IAOP1
;
Twitter.com/IAOP
;
Instagram.com/iaopinpics
. Join the conversation using the hashtag, #OWS20.
About IAOP:
IAOP is the global association that brings together customers, providers, and advisors in a collaborative, knowledge-based environment that promote professional and organizational development, recognition, certification, and excellence to improve business service models and outcomes. Our members and affiliates worldwide are digging deep at IAOP conferences, learning at IAOP chapter meetings, getting trained and certified at IAOP courses and workshops, and connecting through IAOP social media, all with one goal: better business results. Whether you are a customer, provider or advisor, new to collaborative business models like outsourcing, or you are an experienced professional, IAOP connects you and your organization to our growing global community and to the resources you need to get the results your company deserves and demands. Visit
www.IAOP.org
.
Media Contact:
Kate Tulloch-Hammond
Director, Media & Communications
+1.845.452.0600, extension 122
kate.hammond@iaop.org
Source: IAOP
---
0 Comments