EntSun News/11003334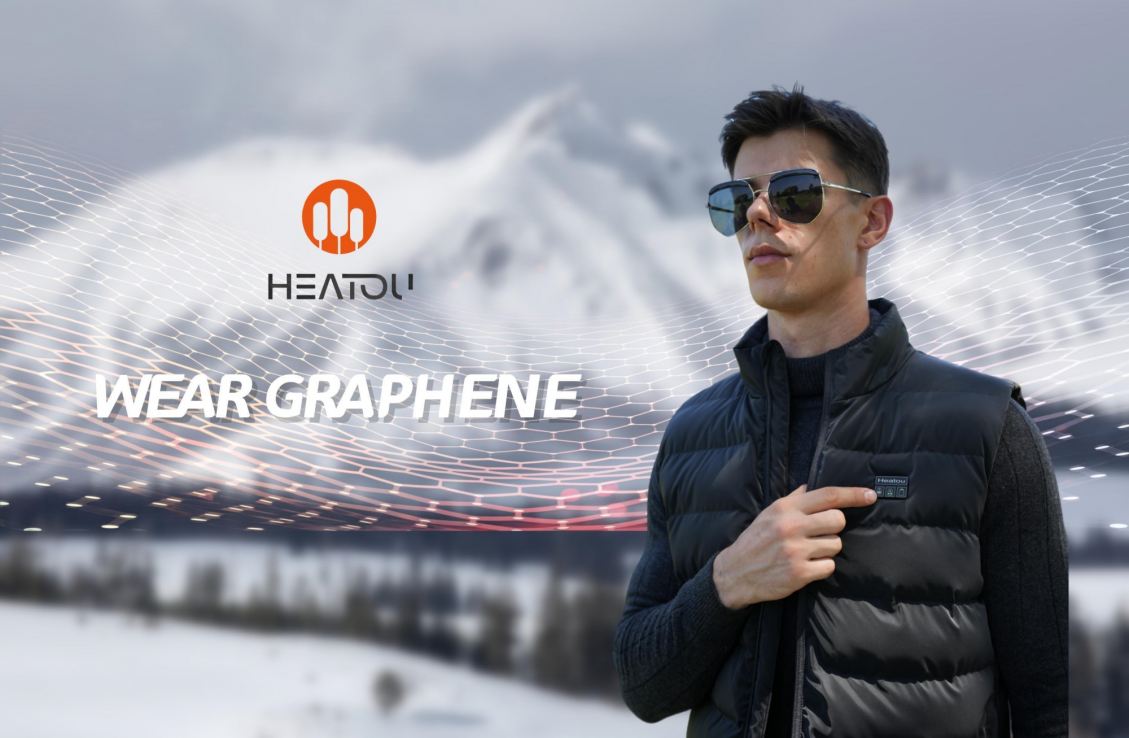 Intelligent Zone Temperature Control,Graphene Heating,Carbon Nanotube Technology,3M™ Featherless Thinsulate™ Insulation,Windproof & Waterproof
LOS ANGELES
-
EntSun
-- Winter makes me feel cold, but HEATOU's graphene thermal vest makes me worry-free.
Learn More
Graphene heating technology
Down jackets and synthetic vests are the norm. While they can certainly generate heat and provide some degree of insulation, they don't come close to graphene's capabilities. HEATOU generates more heat than any standard down or synthetic vest, heating up nearly twice as much as heated vests using other materials.
Carbon nanotube technology
When graphene heating is combined with carbon nanotube technology, love is made! Press the switch and it only takes three seconds to activate the shortcut key all over your body. HEATOU is based on graphene material and uses composite carbon nanotube technology to connect its eight heating plates. Unlike traditional heating wires, these carbon tube heating elements have higher thermal conductivity and speed, achieving a conversion efficiency of more than 95%, which greatly exceeds the 60% efficiency of typical electric heating wires.
More on EntSun News3M
™
Thinsulate
™
Featherless Insulation
Thinsulate™ Featherless Insulation is synthetic, using advanced fiber technology to achieve outstanding insulation properties. Here are some key features and descriptions of this material:
Lightweight: Thinsulate™ Featherless Insulation is extremely lightweight, adding minimal weight or bulk, making it suitable for various types of clothing and gear.
Thermal Performance: This material offers excellent thermal performance, effectively insulating against cold temperatures to keep the body warm.
Waterproofing: Some versions of Thinsulate™ Featherless Insulation come with waterproof properties, allowing it to provide insulation even in wet conditions.
Quick Drying: Even in humid environments, this insulation material dries rapidly, maintaining its thermal performance.
Compressibility: Thinsulate™ Featherless Insulation can be compressed into a small space, making it suitable for compact storage or carrying.
Durability: It has a high level of durability, resisting degradation or loss of insulation performance, making it suitable for long-term use.
Sustainability: Due to its non-animal-based origin, Thinsulate™ Featherless Insulation offers advantages in terms of sustainability while reducing reliance on animal fur.
Zone-Independent Temperature Control
HEATOU incorporates advanced zone-based precision temperature control, featuring:
Two heating panels on the abdomen
Three heating panels on the back
Two heating panels on the shoulders along with one on the collar.
Each of these three zones can be accurately controlled separately.
https://www.youtube.com/watch?v=3QobVTf63HE
More on EntSun NewsA brand new revolution, this is a new leap in heating technology.
Pledge Now
Source: Heatou
---
0 Comments