EntSun News/10800951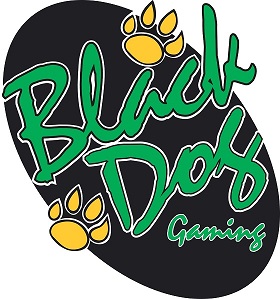 GARDEN GROVE, Calif.
-
EntSun
-- Black Dog Venture Partners and Black Dog Gaming announced that the 2020 Esports Fast Pitch will be coming to Garden Grove, CA on February 28, 2020.
Connect and network with leading esports and gaming executives, investors, media, esports celebrities and fellow gamers at the esports Fast pitch!
Hundreds of esports and gaming fans will converge on February 28, 2020 in Garden Grove California for the esports fast pitch.
The full day and evening event includes:

* Presentations by up and coming esports and gaming companies
* Sponsor showcase presentations, demos and giveaways.
* Vendor area featuring the latest in esports and gaming
* Afterparty featuring DJs, gaming competitions and giveaways.

Panels:
* Investing in esports and gaming
* Marketing and PR for esports and gaming companies
* East Vs West in esports and gaming
* Esports vs traditional sports
* Current and future trends in esports and gaming
Register TODAY at
https://esportsfastpitch.eventbrite.com

More on EntSun News
About Black Dog Gaming
Black Dog Gaming provides several services for companies in the esports, gaming and video game industries including:
• Business development sales and training
• Branding, publicity and social media marketing
• Corporate strategy and management development
• Equity and Debt Funding consulting.
To learn more about the services provided by Black Dog Gaming visit
BlackDogGaming.com
About Black Dog Partners
Black Dog Venture Partners provides venture capital consulting, corporate finance, business development, digital marketing and publicity for regional and national brands and fast-growing companies. Black Dog's team has a long history of success in the entertainment, sports, technology and finance industries.
Black Dog Venture Partners is also the founder and host of The VC Fast Pitch Conference which connects disruptive startups with the country's top investors raising millions of dollars annually. Learn more at
BlackDogVenturePartners.com
Source: Black Dog Venture Partners
---
0 Comments