EntSun News/10703886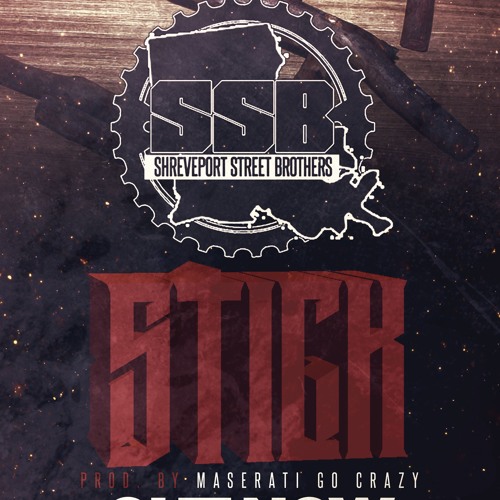 New single Stick by Shrevport Street Brothers is making news. Label Doliferecords makes their official appearance with this track on SoundCloud.
ATLANTA
-
Nov. 23, 2017
-
EntSun
-- With the increasing craze of hip hop and rap music genre, many recording labels are coming up with their new tracks featuring unique and fresh artists and rappers. Each of the up and coming labels not only focuses on the quantity but gives prior attention to the quality of the content. SoundCloud site is witnessing the rising popularity of a new label named
Doliferecords
aka Do Life Records since a long time from now. The label has released its first official single
Stick
featuring Shreveport Street Brothers (SSB). Lovers of hip hop and rap music, experience an enticing music break with "
Stick"
on SoundCloud.
Doliferecords
is a Georgia based label that aims to provide a platform to the emerging and passionate artists and rappers who wants to make it to the industry. The word LIFE in Doliferecords refers to Love, Infinitely and Forever Exiling fear. This motivating approach is for the aspiring artists urging to express themselves without fear. The label has already signed some exceptional artists including SSB, the duo group consisting of Damian Bell and Alvin Ray Murray III. The track
"Stick"
features Shrevport Street Brothers and reveals the versatility f the artists.
More on EntSun News
The track
Stick
is an exemplary new school hip hop and rap track. The track intricately blends understandable rapping with paced beats and exotic music score. The rapping style of SSB is outstanding and proves their mastery over the genre. The lyrics of the track are witty and use different metaphors. Overall, the track deserves five stars and is flawless from every angle.
Doliferecords
is working on more projects with SSB and also other artists. With the track
"Stick"
,
Doliferecords
justifies their purpose. It proves that no other genre but hip hop and rap music has the power to speak out loud. Music enthusiast stay tuned to SoundCloud more new releases.
Stay connected in Instagram with
Doliferecords
for the latest happening.
Source: Music Promotion Club
---
0 Comments