EntSun News/10977636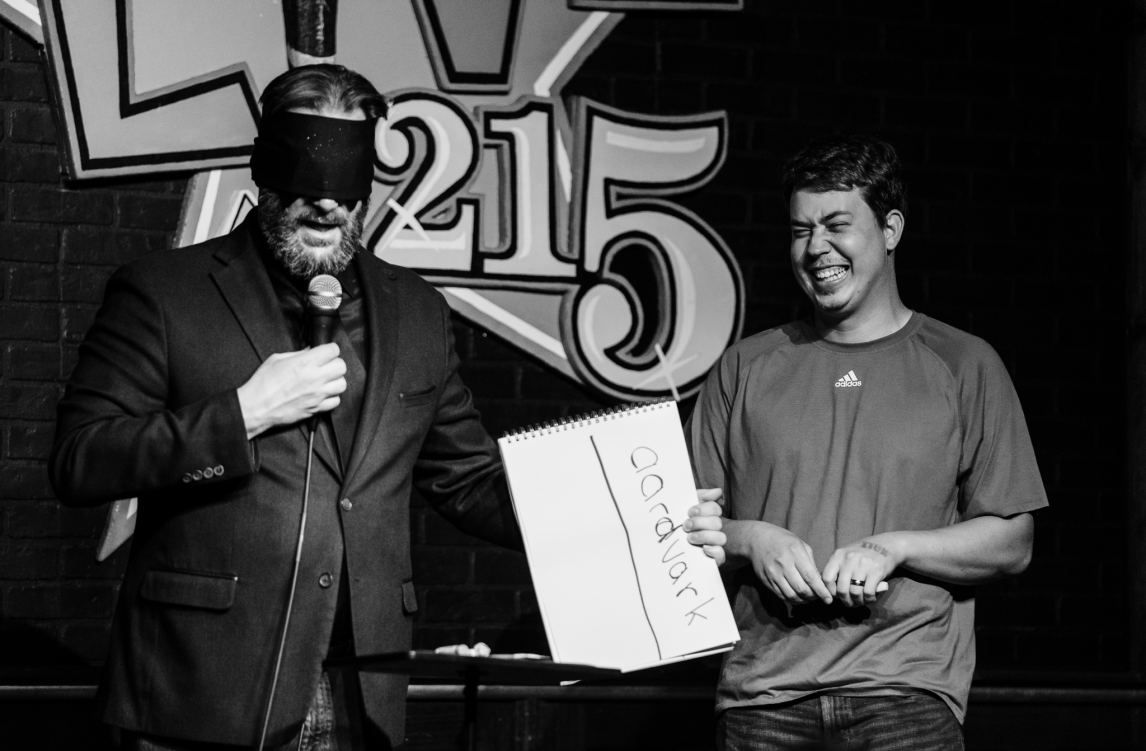 A Night of Fine Dining, Laughter, and Mind-Bending Demonstrations
WAMEGO, Kan.
-
EntSun
-- He's not psychic, and he doesn't pretend to talk to dead people like John Edward or Theresa Caputo.
Yes, you read that right.
Yet he is seemingly able to deduce many things about you, and perform some of the most astonishing and incredible mental feats you've ever seen. He somehow knows about the time you went on your rooftop and fixed your TV satellite in your underwear, or pooped in a lunch box and gave it as a present to your sister when you were 10 years old--stuff he couldn't possibly know about you and others in the audience. Things you haven't even shared on social media. He also has you laughing the entire time he's doing it.
"After all," Curtis states, "what could be funnier than the weird stuff that goes on in people's minds?"
Long-time comedy
mentalist Curtis Waltermire
brings his one-man comedy mind-reading show--
"The Mastermind Show"
--to the historic
Columbian Theatre
in Wamego, KS, this coming
Saturday March 11th, 2023
. He predicts it will be the most fun you'll ever have with your clothes on.
More on EntSun News
Curtis began entertaining audiences with his own peculiar style of comedy and entertainment over 30 years ago. He has made his living primarily being billed as a "comedy" mentalist, in spite of the fact that his some of his peers insist that "no such thing exists."
Well, they DO exist, and he has proven this by successfully playing comedy clubs, cabarets, theatres, corporate events, fundraisers, and more for many years; generating as much laughter as he has amazement and astonishment.
Curtis recently went on the Fox 43 Morning Show to give a couple of fun demonstrations and talk about what you can expect to see.
You can see the video here
.
The show is a fast-paced, fun and highly-interactive show that you absolutely will not want to miss.
Tickets are $36 and include dinner and the show.
Tickets and more information on The Columbian Theatre Website.
"I smell an Emmy Award."--Howard Stern
"That is the DAMNDEST things I've ever seen in my LIFE!"--Bobby Unser, 3-Time Indy 500 Racing Champion
Source: Curtis Magic Entertainment
---
0 Comments