EntSun News/10798028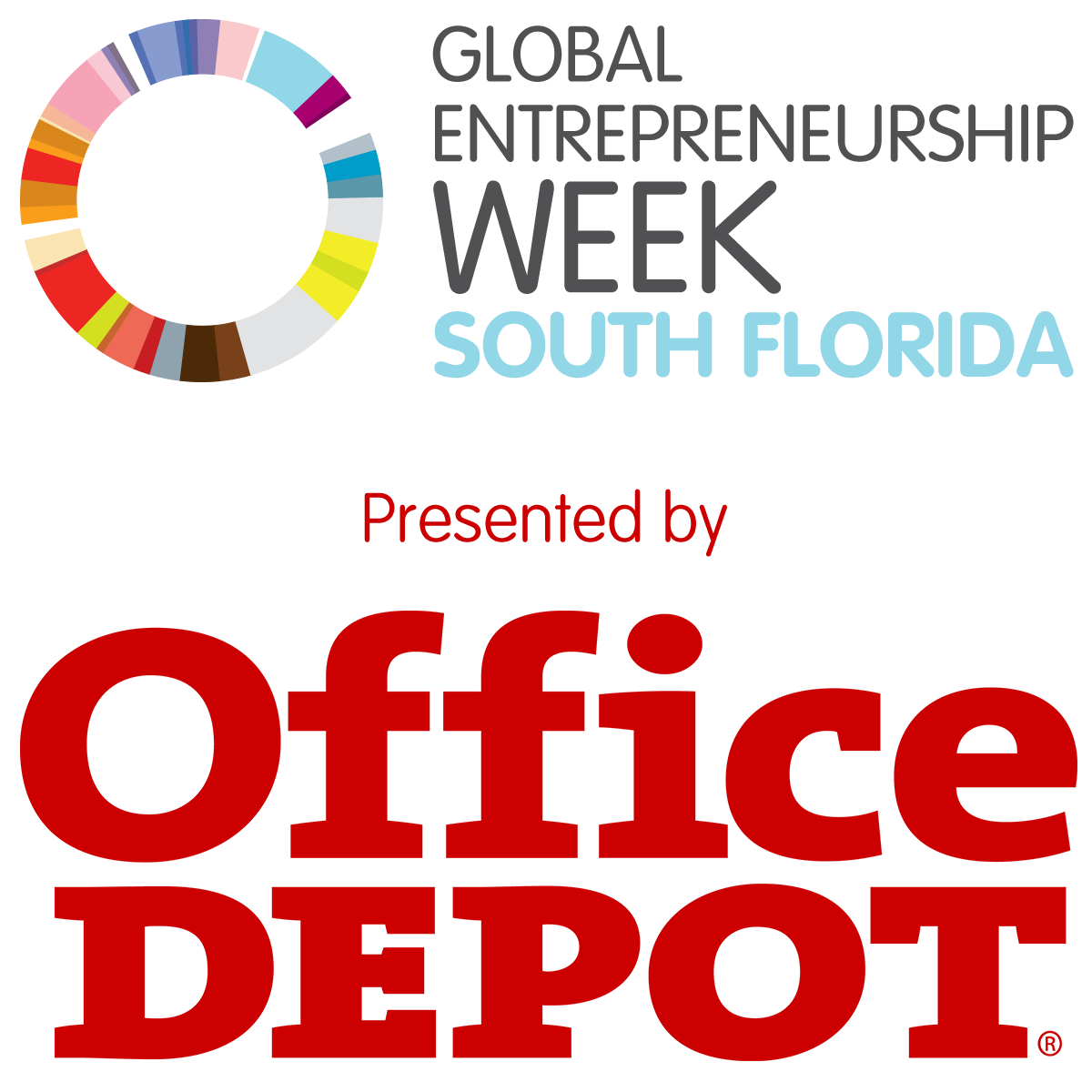 Global Entrepreneurship Week South Florida Presented by Office Depot Celebrates Local Entrepreneurship from November 18-23, Featuring Entrepreneurial Talent, Innovation and Expertise While Building and Strengthening Local Connections
FORT LAUDERDALE, Fla.
-
EntSun
-- The biggest annual celebration of entrepreneurship is taking place in Broward and Miami-Dade counties during Global Entrepreneurship Week South Florida Presented by Office Depot from November 18-23, 2019.
Local startups, small businesses, entrepreneurs, founders, developers, innovators, designers, students, mentors, investors, speakers, instructors and community leaders are invited to participate in the Global Entrepreneurship Week South Florida free celebrations, networking and learning opportunities taking place throughout the community.
"We are relentlessly committed to helping small businesses succeed," said Gerry Smith, chief executive officer for Office Depot, Inc. "That's why we're thrilled to help our local start-up community during Global Entrepreneurship Week South Florida. The weeklong schedule of events will inspire, encourage and enable entrepreneurs to gain the knowledge, connections and experiences they need to push their endeavors forward."
The events will feature educational tracks and programs, workshops, networking sessions and live streams with celebrated global thought leaders, and opening and closing ceremonies. Nine tracks will be available to serve entrepreneurs of all backgrounds and interests:
Food & Beverage
,
Tech & Startups
,
Small Business
,
Public Sector & Policies
,
Socials & Networking
,
Female Entrepreneurs
,
Personal Development
,
Innovation & Creativity
, and
Thought Leaders
.
More on EntSun News
Attendees and other interested parties can get more information and register by visiting
https://gewsouthflorida.eventbrite.com
. Final speaker and venue lineup information will be announced on Friday, November 15.
About Global Entrepreneurship Week South Florida
Global Entrepreneurship Week South Florida endeavors to educate aspiring and established entrepreneurs on best practices, to provide a platform for entrepreneurs to share successes and hurdles and to facilitate access to the dynamic network of resources within the South Florida entrepreneurial ecosystem. Global Entrepreneurship Week South Florida provides access to professional resources, mentorship and specialized live events in order to spur small business growth and accelerate business success.
About Global Entrepreneurship Week
Each November, GEW reaches millions of people of all ages and backgrounds through local, national and global events and activities. From large-scale startup competitions and workshops to small, community discussions – GEW reaches new audiences and connects participants to a network that can help them take the next step, no matter where they are on their entrepreneurial journey.
About Office Depot, Inc.
Office Depot, Inc. is a leading provider of business services and supplies, products and technology solutions to small, medium and enterprise businesses, through a fully integrated B2B distribution platform of approximately 1,300 stores, online presence, and dedicated sales professionals and technicians. Through its banner brands Office Depot®, OfficeMax®, CompuCom® and Grand&Toy®, as well as others, the Company offers its customers the tools and resources they need to focus on their passion of starting, growing and running their business. For more information, visit
news.officedepot.com
and follow @officedepot on
Facebook
, Twitter (
https://twitter.com/OfficeDepot
) and Instagram (
https://www.instagram.com/officedepot/
).
More on EntSun News
Office Depot is a trademark of The Office Club, Inc. OfficeMax is a trademark of OMX, Inc. CompuCom is a trademark of CompuCom Systems, Inc. Grand&Toy is a trademark of Grand & Toy, LLC in Canada. ©2019 Office Depot, Inc. All rights reserved. Any other product or company names mentioned herein are the trademarks of their respective owners.
Source: Startup Broward
---
0 Comments