EntSun News/10738848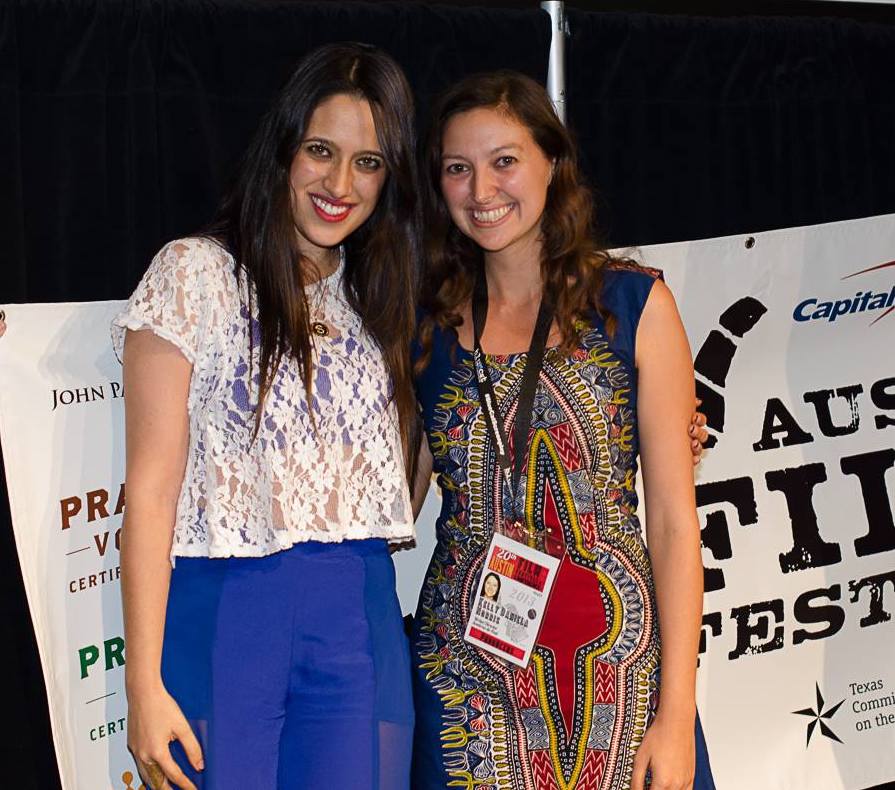 Seedne Bujaidar from the award-winning film "Sombras de Azul" will star in Kelly Daniela Norris' newest film "Angelus Novus"
AGOURA HILLS, Calif.
-
July 8, 2018
-
EntSun
-- Mexican Actress Seedne Bujaidar, who's known for her riveting performance in the multi-award winning dramatic film "Sombras de Azul," has been tapped to take on the lead role of Alejandra in the upcoming film "Angelus Novus."
Directed by Kelly Daniela Norris and produced by T.W. Pittman, "Angelus Novus" follows Mason Thorpe, a rugged ex-photojournalist on the run from trouble in the east, as he searches for safety in the woods of Montana. Careful to keep his location a secret, he enlists the help of a three-man crew from the local Native American reservation and sets out to build a cabin.
Buying logs off the books and bribing a park ranger, Thorpe makes guileful progress; but his growing infatuation with the crew chief Isaiah's captivating fiancee Alejandra (Bujaidar) threatens to destroy it all. A vibrant and highly intelligent school teacher who questions the good she's done, Alejandra finds kinship with Mason's worldly mindset and the situation becomes more dire the closer they become.
"Alejandra's complexity excited me since the moment I read the script, there is so much going on with her… she is very committed to her work, but still questions the capacity of the system to help her students," explains actress Seedne Bujaidar. "I feel really motivated and excited to develop Alejandra with all her flaws, her virtues, and her previous circumstances."
The film is slated to begin filming in the U.S. later this year with Alejandra's fiancee Isaiah rumoured to be played by multi-award winning actor Chaske Spencer who is known for his lead recurring role as Sam Uley in "The Twilight Saga" film series. With a $950,000 budget there are high expectations for "Angelus Novus," which is intended to be submitted to some of the most recognizable film festivals in the industry, such as the Cannes Film Festival, the Sundance Film Festival and the Venice Film Festival.
More on EntSun News
Prior to being cast to play Alejandra in "Angelus Novus" Bujaidar played the starring role of Maribel in "Sombras de Azul," which was also director by Norris and produced by Pittman.
"T.W. and I are absolutely thrilled for the opportunity to work with actress Seedne Bujaidar again. During 'Sombras de Azul,' it became clear that there is a very unique and special chemistry in our actor-director dynamic, where we mutually push each other to produce our best work," explains Norris.
"It was with her naturalism in mind that T.W. and I wrote the part of Alejandra, and frankly I couldn't imagine any other person bringing this vital character, who represents female intelligence and strength in the face of male domination, to life."
It's no surprise that Norris and Pittman chose the outstanding actress to take on the lead female role in their newest film considering the success of "Sombras de Azul," which focused primarily on Bujaidar's character Maribel. Earning impressive industry praise "Sombras de Azul," took home the Austin Film Festival Audience Award, the Fort Lauderdale International Film Festival's Spirit of Independents Award and the Judge's Choice Award from the Route 66 Film Festival, as well as three nominations from the Arpa International Film Festival including Best Feature and Best Director, and the Nueva Vision Award from the Santa Barbara Film Festival.
In the wake of her brother Carlos' death, Bujaidar's character Maribel sets off on a journey across Cuba, a place her brother had dreamt of traveling to. Through the lens of her camera Maribel explores the foreign country which brings to mind representations of her brother with every passing street. Bujaidar gives a knock-out performance as a young woman grieving the tragic loss of someone she loved so dearly, while trying to navigate the complexities of feeling trapped in the past and desperately wanting to move forward.
More on EntSun News
Bujaidar says, "I am so thrilled to work with Kelly and T.W. again in 'Angelus Novus,' they truly are artists and visionaries...The process in which this duo work is pretty amazing. Kelly has this ability to understand actors and that allows us to make pretty broad choices, and for me, having the freedom to perform with absolutely no judgement, but direction, is priceless... it also comes with the responsibility to do everything to get the character right."
Director Kelly Daniela Norris and producer T.W. Pittman are also known for their film "Nakom," for which they earned the Audience Award from the Durban International Film Festival and a nomination for the Best First Feature Award from the Berlin International Film Festival.
"For me it's not about the genre or even sometimes a specific character, it's if I feel that there is an honesty and a beating heart that exists underneath the material," explains Bujaidar about the roles she chooses to play. "Acting gives me the freedom to be emotionally open and vulnerable...It makes me feel alive and passionate. Each role I play is a completely new experience, a challenge, I get to learn so much about life itself as well as about myself...The process of developing a character excites me and inspires me so much."
Aside from "Sombras de Azul" and her highly anticipated performance in the upcoming film "Angelus Novus," actress Seedne Bujaidar has also been tapped to be the face of the Sotol Company's 'Gran Sereke Sotol' alcohol.
Source: Angelus Novus
---
0 Comments