EntSun News/10703435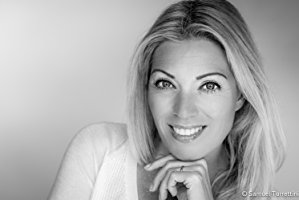 World renowned breakfast lecture series features Unni Turrettini, author of The Mystery of the Lone Wolf Killer, discussing their topic - Death.
OSLO, Norway
-
Nov. 20, 2017
-
EntSun
-- CreativeMornings Oslo has invited Unni Turretini to be their breakfast speaker. The event will take place on 24 November 2017, from 7:30-9:30 am CET at 657 Oslo. Her presentation is part of the worldwide Creative Mornings topic of Death and will be conducted in English.
Her topic will include a discussion on how we're all meant for our own unique greatness. It's our birthright. However, we're all conditioned to believe certain things—lies—that are limiting us and sometimes making us miserable. Emotional disconnection is a fast-growing disease, of which we daily see the results in the news. If you know what your purpose is—what makes you feel joy—what lies do you have to change to be your best self?
Norwegian-born Unni Turrettini is the author of
THE MYSTERY OF THE LONE WOLF KILLER
, in which the life and mind of Anders Behring Breivik, the most unexpected of mass murderers, is examined and set in the context of wider criminal psychology. As a foreign exchange student, she graduated from high school in Kansas City, Kansas, and she has law degrees from Norway, France, and the United States. She has written a behind-the- scenes examination of the Nobel Peace Prize, and is currently working on a book using a Scandinavian fairy tale to demonstrate how the conditioned mind is affecting people's lives.
More on EntSun News
CreativeMornings is a breakfast lecture series for the creative community. They're free, monthly events that feature a short talk, Q+A and breakfast. CreativeMornings started in NYC in 2008 and has since grown to over 170 cities all over the world. The local chapters not only celebrate a city's creative talent but also promote an open space to connect with like-minded people. CreativeMornings happen one Friday a month from 8:30am to 10am. CreativeMornings Oslo is partnered with
657 Oslo and Blank Space
Source: Scribes Unlimited, LLC
---
0 Comments