EntSun News/10807136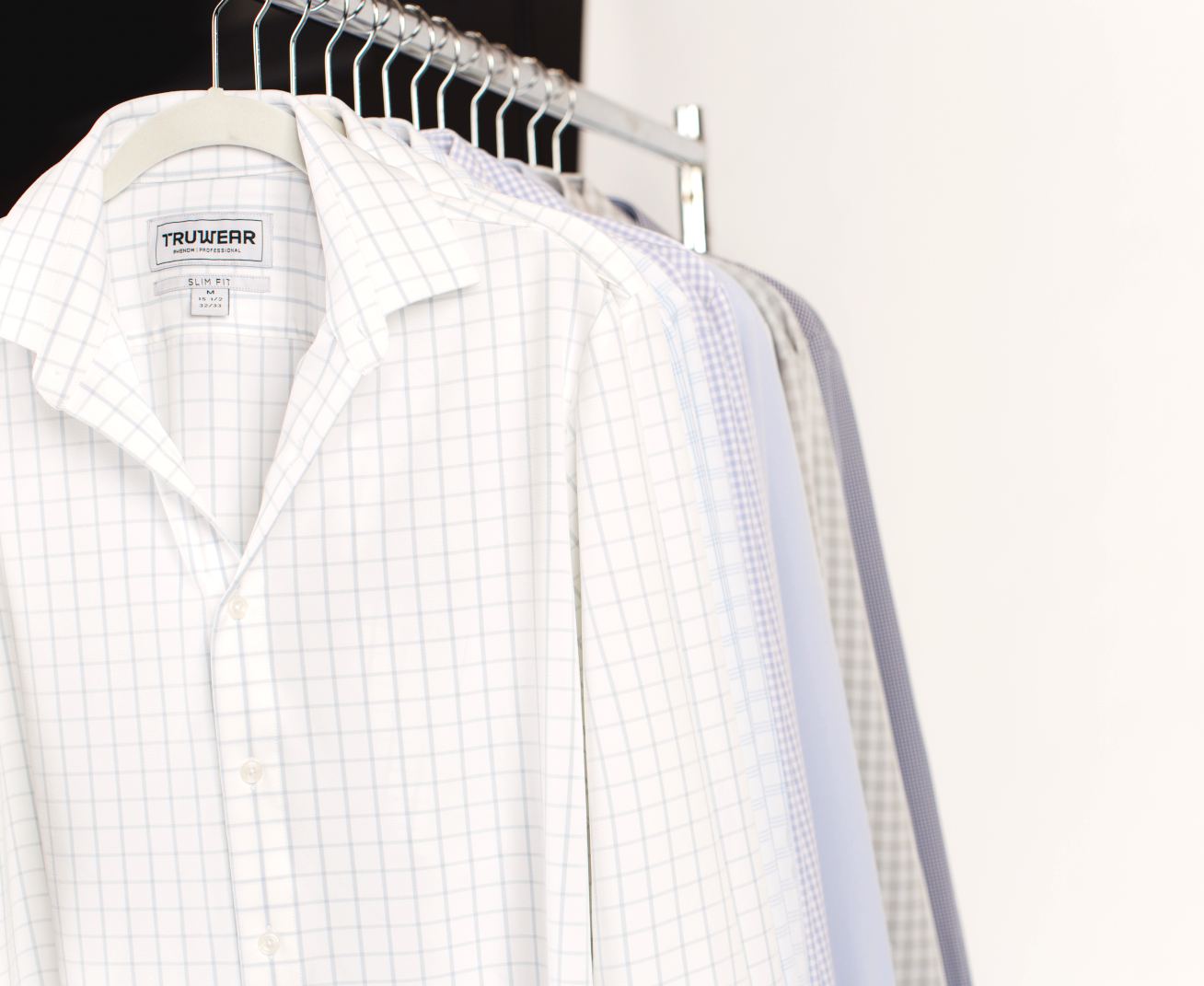 OREM, Utah
-
EntSun
--
Truwear
, the elite men's performance workwear brand, launched a new line of high-end patterned dress shirts on Friday. The men's clothing company aims to bridge the divide between comfort and style by offering deluxe handcrafted products suitable for everyday and formal wear.
Founded by men who wanted workwear that could be highly versatile in all environments, Truwear designed their Phenom Classic and
Phenom Professional
lines of long-sleeved patterned dress shirts to give another stylish dimension to their already popular monochromatic lines. Able to accommodate the necessities of any given day, men will be able to easily traverse from boardroom to living room.
More on EntSun News
Made from a unique blend of adaptable fibers, the Patterned Phenom Professional line offers a 360 degree stretch material allowing comfortable maneuverability. This amazing and comfortable mobility is combined with breathable wrinkle resistant and moisture wicking technology. The revolutionary fabric easily allows the wearer to perform a variety of tasks in and out of the office with little to no signs of wear and tear. Like every product offered by Truwear, these shirts are easily cared for and do not require ironing or dry cleaning, saving both time and money for the average consumer. This also gives the eco-friendly consumer peace of mind, because more wear per product means less material waste.
"These new patterned shirts offer a fashionable contemporary twist on a classic wardrobe staple. The Phenom Classic and Phenom Professional patterned dress shirts are able to easily maneuver through a man's hectic schedule and satisfy all of the demands men place on their clothing. We expect more from our clothing. We expect the exceptional," says Joe Hawes, CEO and Co-founder of Truwear. "Giving men a performance driven wardrobe option that is also suitable for any formal occasion and remains comfortable is a tall order for anybody. However, Truwear bridges that divide between comfort and style."
More on EntSun News
Truwear's new patterned dress shirt line gives new definition to quality and design by offering the
Phenom Professional
dress shirt in Light Blue Triple Stripe, Navy Blue Checker, and Light Blue Checker. These new additions give the consumer a wide variety of polished and refined options to add to their day-to-day business and home attire, and will quickly become the go-to option for both the everyday man and fashionable patron.
Source: TRUWEAR
---
0 Comments