EntSun News/10799155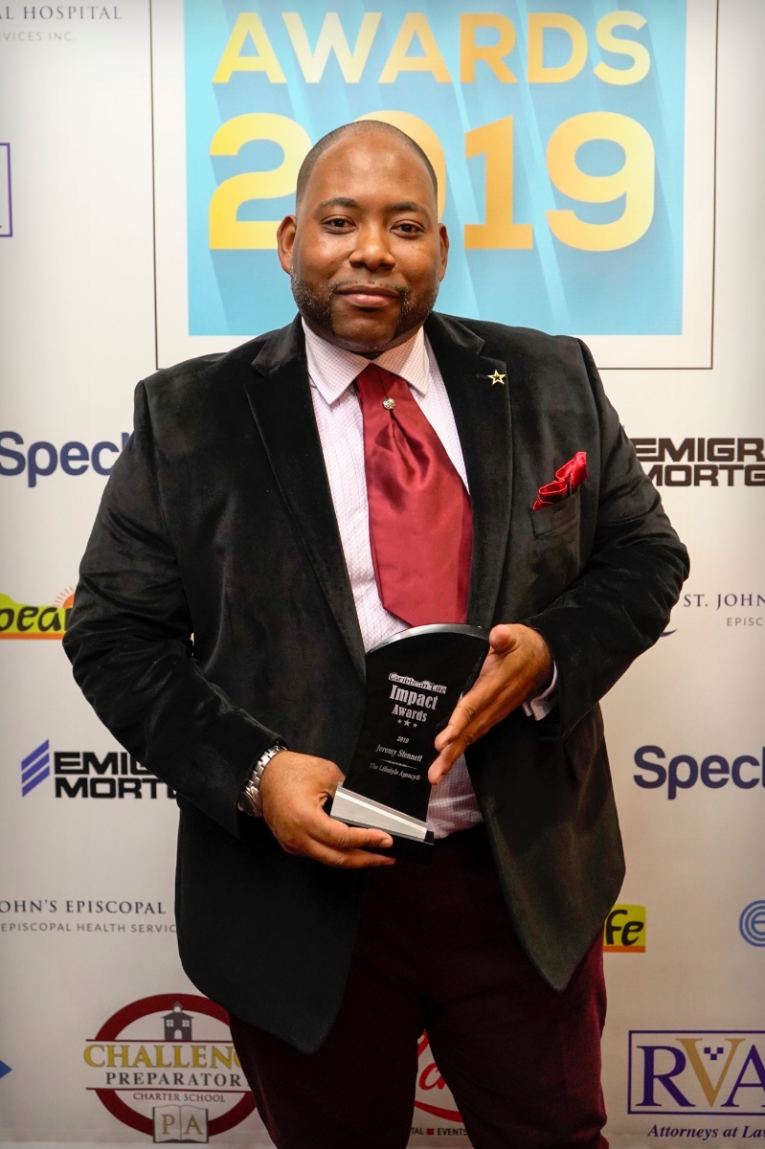 Caribbean Life unveiled their 2019 honorees at their sixth annual Impact Awards; emceed by NY1's Ruschell Boone.
NEW YORK
-
EntSun
-- Jeremy Stennett, Founding Partner and CEO of The Lifestyle Agency® received top honors before family, friends and colleagues, during the publication's prestigious Impact Awards Gala, for his outstanding work as an advertising professional and contribution to the Caribbean Diaspora and Community.
The presentation took place at Paradise Catering Hall, located at 51 Avenue U in Brooklyn, at 5:30pm.
Stennett, a career Marketing and Advertising Executive, is the founding partner at The Lifestyle Agency®, an innovative marketing and advertising agency that has provided agency strategic planning, media and retail/merchandising activation for the City of New York, Fortune500 brands including Tylenol, Splenda, McDonald's, Hertz and Benjamin Moore. Additionally, he manages WasemeStennett, a business advisory firm with domestic and international capital development initiatives.
More on EntSun News
Stennett grew up in an environment filled with his national culture and steeped in philanthropy. From an early age, Jeremy received recognition for community service which includes, the Dr. Martin Luther King Jr. Award and Black Achievers Community Service Award. Fundraising, awareness campaigns, recruiting, and mentoring for youth and emerging entrepreneurs are important core values for this certified minority agency. The first in his family to earn a Bachelor's degree, this Jamaica native grew up without professional mentors, but had a drive to go as far as his dreams would take him. He selected advertising after very early exposure to broadcast media in grade school. He instantly fell in love; Voilà! His passion was born.
Stennett created his agency believing he could make a difference for brands by reaching and motivating not just multicultural, but all audiences through relevant, engaging marketing and advertising.
More on EntSun News
Most recently, Stennett participated in the Caribbean Philanthropic Forum, at the Consulate General of Jamaica in New York. Following the Forum, Stennett penned an MOU with the Caribbean Philanthropic Alliance creating a strategic partnership that brings together leaders throughout the Caribbean diaspora for collaboration to accelerate global reach and sustainable economic development.
Today, Stennett's goal expands by leveraging his Wall Street advertising agency to create opportunities for emerging fashion designers and creative entrepreneur leaders throughout the entire Caribbean, starting in his homeland of Jamaica.
For more information visit
www.thelifestyleagency.com
Source: The Lifestyle Agency
---
0 Comments