EntSun News/10790011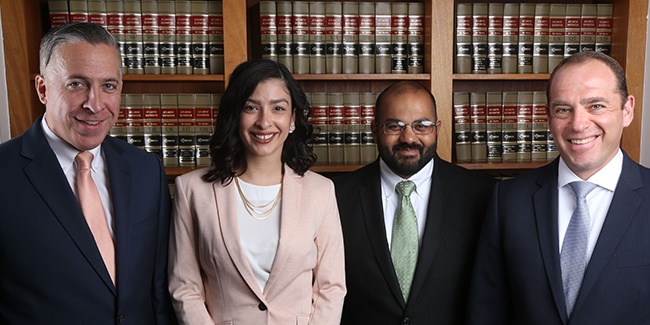 We are a Social Security Disability Law Firm representing those seeking Social Security Disability and Supplemental Security Income benefits. We also represent clients in federal court appeals of disability determinations across the USA.
PHILADELPHIA
-
EntSun
-- David Chermol of Chermol & Fishman, LLC explains the consequences of
Lucia v. S.E.C., 138 S.Ct. 2044 (2018)
, stating that SSA's ALJs before July 16, 2018 lacked the legal authority to preside over or issue unfavorable decisions in
Social Security Disability
(SSD) and
Supplemental Security Income
(SSI) cases.
In presentations before the
National Association of Disability Representatives (NADR)
and the Philadelphia Bar Association, attorney David Chermol, Esq. detailed the application of the Lucia ruling. The Supreme Court ruled that the administrative law judges (ALJs) of the Securities and Exchange Commission's (SEC) are, in fact, "inferior officers" of the United States government. The power to appoint such officers is restricted by the Appointments Clause.
More on EntSun News
The Supreme Court found that because the SEC ALJs were not appointed by the head of that agency, they had not been properly appointed under the Constitution.
The Social Security Administration (SSA) has conceded that Lucia can be applied to SSA's ALJs and Appeals Council judges.
Mr. Chermol explained that disability representatives should send specific letters to the Appeals Council objecting on the basis of Lucia. Each letter must detail the relevant names, dates and rulings, the unconstitutionality of the
ALJ
, and a request that the case be remanded or reassigned for a de novo hearing before a different ALJ. The relevant legal authority that should be cited is Lucia and not SSR 19-1p.
Mr. Chermol also identified several more specific instances where Lucia can be used. These include, among others: (1) cases where a claimant goes before an ALJ who rejected the claimant's previous application, and (2) cases remanded for a second hearing before an ALJ who rendered the prior unfavorable decision.
Lucia can also apply to
federal court appeals.
Mr. Chermol explained that, although most federal courts maintain that claimants have forfeited the Lucia challenge by not raising it during the administrative process, some courts have rejected SSA's forfeiture defense. Mr. Chermols' firm has received more federal court remands based upon Lucia than any other disability firm in the nation.
More on EntSun NewsAbout David Chermol
Mr. Chermol is a former
GS-15 Special Assistant United States Attorney for SSA
. He served as co-chair of the Philadelphia Bar Association's Social Security Disability Committee for several years.
In March of 2014, he was awarded the National Association of Disability Representatives' Member of the Year Award.
Mr. Chermol serves by court appointment as the Social Security disability prose appeals panel coordinator in the Eastern District of Pennsylvania. During the 2008 campaign, he served as regional co-director on disability issues in Pennsylvania for the Obama campaign.
Source: Chermol & FIshman, LLC
---
0 Comments