EntSun News/10777242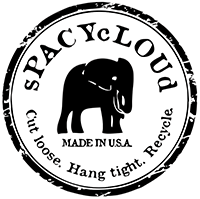 WASHINGTON
-
May 19, 2019
-
EntSun
-- sPACYcLOUd Lounge will present an intimate, hour-long "coffee talk" and Q&A with Bryan Ridgeway taking place at sPACYcLOUd in Adams Morgan on Saturday, May 25 from 2:00 p.m. - 3:00 p.m.
Ridgeway is currently a board member for USAS, the governing body that works with the Olympic Committee to bring Skateboarding as an official sport in the Olympics in 2020.
Ridgeway has kindly agreed to answers questions from a range of topics including jobs in the skateboarding industry, skateboarding in the Olympics and paths for women in skateboarding industry.
Entrance is free, but space is limited at this special event taking place inside the sPACYcLOUd Lounge and performance venue in Washington, D.C.
"sPACYcLOUd is proud to bring this nationally recognized leader in the skateboarding industry to the Washington, D.C. area. Not only has Ridgeway managed some of the most notable professionals in history, but he has his finger on the pulse of the industry, managing top line brands and distribution companies," Tatiana Kolina, owner and founder of sPACYcLOUd.
More on EntSun News
Located in the heart of Adams Morgan, sPACYcLOUd Lounge is a community space, vegetarian restaurant, coffee shop, skate shop, tea house, skateboard lounge, bar, art gallery and performance venue. sPACYcLOUd Lounge serves up a variety of events every night including women's rap nights, educational workshops, women in Jazz, yoga classes, Karaoke, and much more.
Follow @spacyloungedc on Facebook and Instagram or
www.spacyloungedc.com
for updates on this and upcoming events.
Source: sPACYcLOUd
---
0 Comments