EntSun News/10799326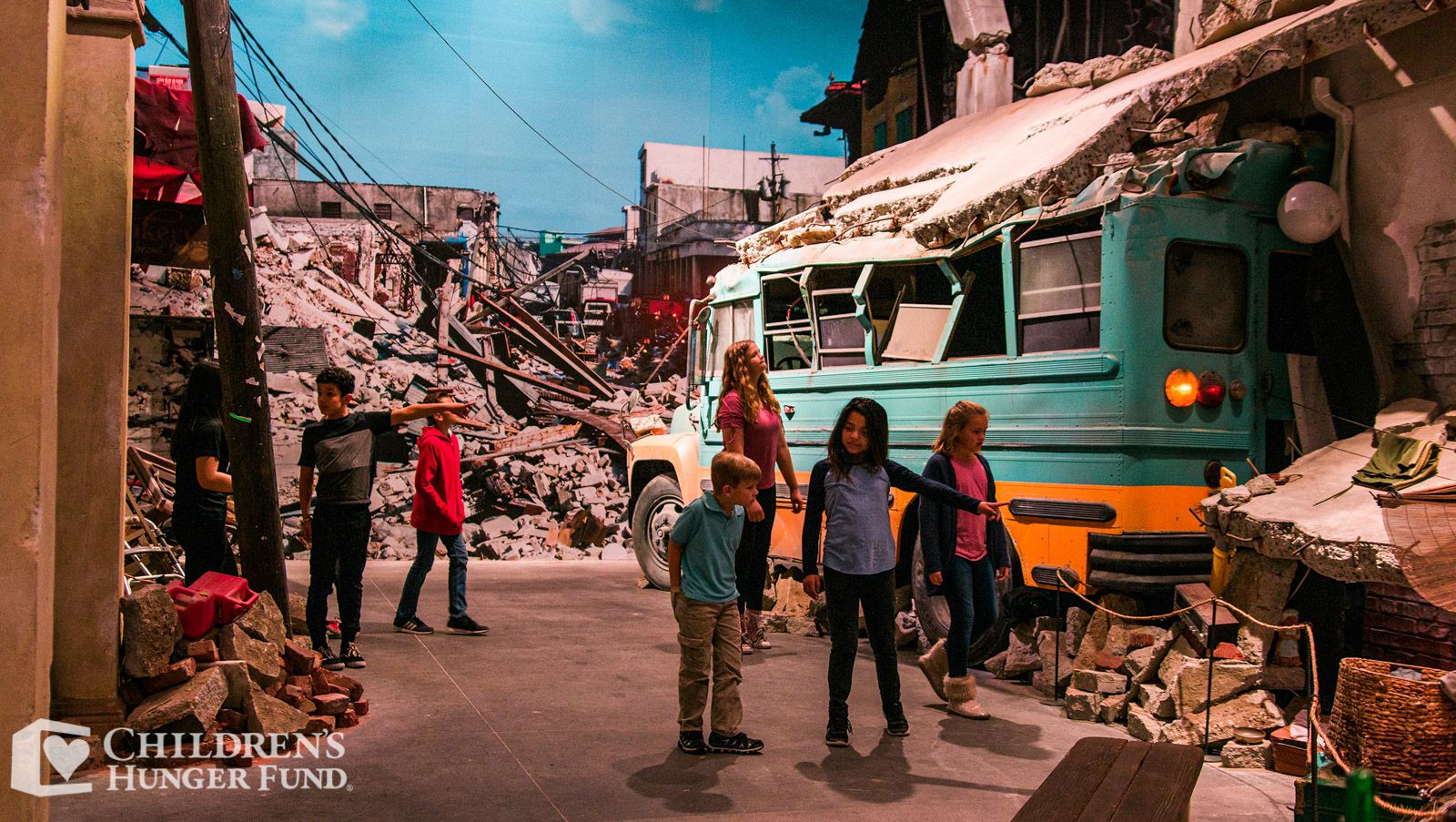 SYLMAR, Calif.
-
EntSun
--
Poverty Encounter
at Children's Hunger Fund has been named to receive a TEA Thea Award of Outstanding Achievement in the category of Connected Immersion, as announced today by the Themed Entertainment Association (TEA), an international nonprofit membership association for the creators of compelling visitor attractions and exhibits around the globe. The award will be presented at the 26
th
Annual TEA Thea Awards Gala on April 18, 2020 in Anaheim, California.
"What an honor it is to receive this award from the TEA," said founder and president Dave Phillips. "We wanted to create a unique experience that allows visitors to step into the lives of children living in poverty around the world and discover ways to make a difference. Receiving this award will allow us to share the experience with an even broader audience."
Poverty Encounter is a 16,000 square foot interactive, educational exhibit that opens guests' eyes to the suffering of children worldwide. After boarding a simulated flight, guests travel through four different environments of poverty: a landfill in Guatemala, the earthquake-damaged streets of Haiti, a brickyard in Nepal, and an underground sewer in Romania. In each environment, guests learn the story of a child living there. Every tour culminates with a hands-on food packing experience, allowing visitors to make a difference. Poverty Encounter opened at the Children's Hunger Fund headquarters in Sylmar on December 8, 2018.
More on EntSun News
"Poverty Encounter impressed us by the use of multi-sensory storytelling tools combined with knowledgeable tour guides to deliver on the mission promise. At the end of the tour, instead of feeling there was nothing we could do, the experience gave us a concrete activity that would help." – TEA Thea Awards Committee.
TEA members represent roughly 12,000 creative specialists across 40 countries. The Thea Awards were created by TEA to recognize the achievement, talent and personal excellence within the themed entertainment industry.
"God provided us with talented and creative individuals who brought the idea of Poverty Encounter to life. This award is a celebration of their work, and their desire to bring greater awareness to the ministry of Children's Hunger Fund," said Dave Phillips.
Poverty Encounter will be featured during the Thea Case Studies portion of the annual TEA Summit conference April 16-17, 2020, prior to the Thea Awards Gala on April 18, along with other honorees from around the globe. More information can be found by visiting
www.povertyencounter.org
,
www.childrenshungerfund.org
and
www.teaconnect.org
More on EntSun NewsAbout Children's Hunger Fund
Founded by Dave Phillips in 1991, Children's Hunger Fund (CHF) serves the needs of suffering children through gospel-centered ministry. At distribution centers in Sylmar, Dallas, and San Antonio, non-perishable food is packed into Food Paks by volunteers. CHF partners with a network of pastors and local churches who deliver Food Paks to the homes of children in need in 25 countries including the US. For more information visit
www.childrenshungerfund.org
Source: Children's Hunger Fund
---
0 Comments