EntSun News/10917635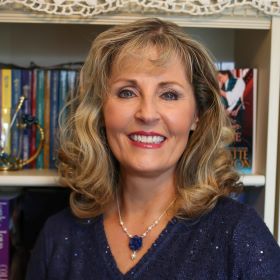 A USA Today bestselling and award-winning author, Collette Cameron®, is delighted to announce the publication of her 50th historical romance, HOW TO WIN A DUKE'S HEART, the 14th book in her Seductive Scoundrels Series on January 17, 2022.
PORTLAND, Ore.
-
EntSun
-- A retired teacher, Collette's first book was published in May 2013. In the interim, she's written seven series, participated in numerous anthologies with other historical romance authors, won several writing awards, and made the USA Today Bestsellers list multiple times.
A native of the Pacific Northwest, Collette scribbles Scottish and Regency historical romance novels featuring dashing rogues, rakes, scoundrels, and the spirited heroines who reform them. Blessed with an overactive and witty muse who won't stop whispering new romantic romps in her ear, she'll release seven more stories in 2022, including books in her popular
Seductive Scoundrels Series
and
Daughters of Desire (Scandalous Ladies)
Series. She dreams of living in Scotland part-time after a trip to research her
Heart of a Scot Series.
You'll always find a dash of inspiration and a pinch of humor in her sweet-to-spicy timeless romances
®
.
More on EntSun News
To learn more about Collette's books, her writing world, or contact her regarding personal appearances and speaking engagements, visit her
website
.
Source: Blue Rose Romance LLC
---
0 Comments