EntSun News/10793604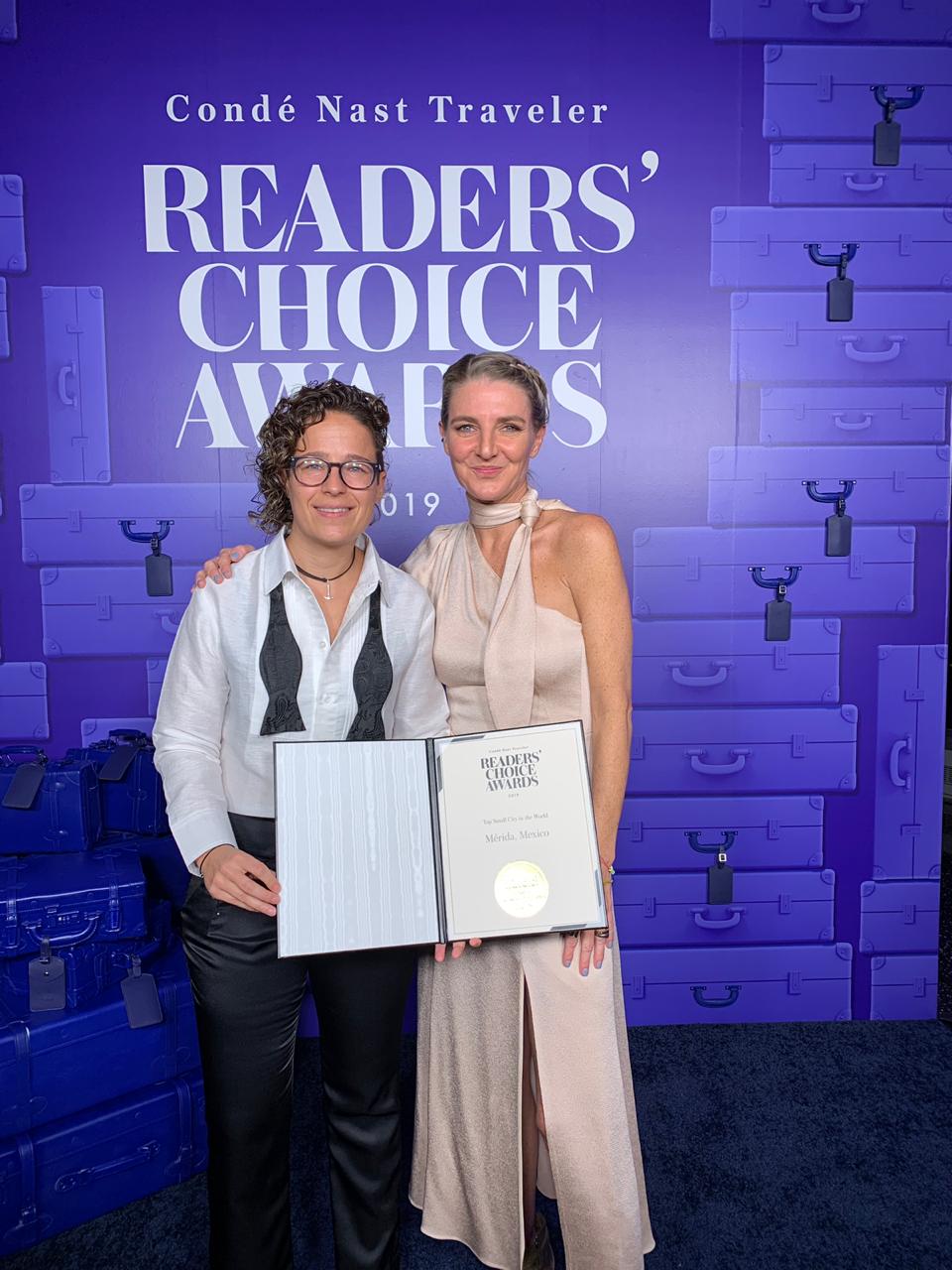 City also recognized in Top 10 Small Cities (Outside UK) list
while Hacienda Temozon and Chable Resort and Spa rank in resort lists
NEW YORK
-
EntSun
-- The State of Yucatán in Mexico was one of the most celebrated destinations as
Condé Nast Traveler
announced the results of its annual Readers' Choice Awards this morning, with state capital city Mérida taking the top spot in the top 10
BEST SMALL CITIES
list in the U.S. version of the magazine and coming in at second place in the U.K. consumer list. In addition, Hacienda Temozon ranked No. 3 in the Top 15 Hotels in Mexico list and the Chablé Resort and Spa placed at No. 9 in the Top 20 Resorts in Mexico (West).
More than 600,000
Condé Nast Traveler
readers across the globe submitted a recording-breaking number of responses rating their travel experiences to provide a full snapshot of where and how we travel today.
"We are very happy to see that Yucatán continues to position itself inside and outside Mexico and this recognition is one of the results of the promotion strategies that we have carried out in ... different sectors," said Michelle Fridman, head of state tourism entity SEFOTUR. "Without a doubt, we trust that together, we will take Yucatán to be the best destination in Mexico and the world."
More on EntSun News
The State of Yucatán is poised to be the next "it" travel destination in Mexico. A host of developments already under way, as well as future ones on the horizon, are taking this culturally rich destination on the rise and highlighting the features that make it a perfect microcosm of Mexico.
Earlier this year, the Ministry of Tourism confirmed more than 40 billion pesos (USD $2 billion-plus) in hotel, restaurant and tourism infrastructure projects in 11 months. This is estimated to generate 17,010 direct and 54,120 indirect jobs, which represents an important boost to the economic dynamics of the state and the creation of thousands of jobs that contribute to better living conditions for Yucatecan families.
Yucatán also announced that it has signed the "Tourism as the Engine of Prosperity" treaty, joining forces with the governors of fellow Mexican states Aguascalientes, Baja California Sur, Chihuahua, Durango, Guanajuato, Querétaro, Quintana Roo and Tamaulipas. The agreement is a marketing pact that will be implemented by the ministries of tourism of each partner state in accordance with the specific strengths of each of the destinations and thereby working to fortify the third most important economic activity in Mexico.
More on EntSun News
Mérida was named one of the most peaceful capitals in Mexico, by the National Public Security Survey (NPSS), as well as in the document named "Most Livable Cities in Mexico" released by the Strategic Communication Cabinet (SCC). During the 17th edition of the World Summit of Nobel Peace Prize, Yucatán received the State Declaration of Peace signed by the 30 laureates in attendance and by the Permanent Secretary of the Nobel Peace Prize.
To learn more, please visit:
https://www.enroutecommunications.com/category/news-room/
Source: ENroute Communications
---
0 Comments