EntSun News/10963426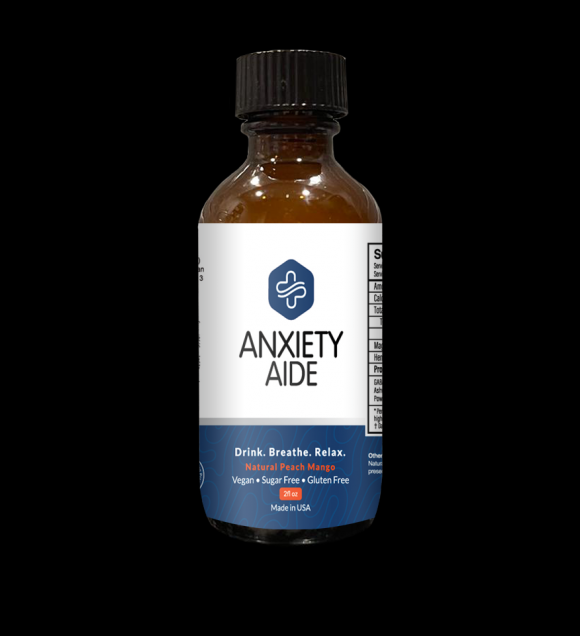 So she created a natural way to help with Anxiety Aide working with doctors and psychologists.
PLANO, Texas
-
EntSun
-- Do you know what they say about a Mom doing better research than the FBI? That is precisely what happened with Cheryl Accardi.
From the age of 19, she suffered from dizzying panic attacks and crippling anxiety that made her world very small. She missed family events, refused to travel, stayed holed up in her house for months, never ate at restaurants, and so much more—all due to paralyzing fear and panic attacks.
She tried prescription anti-anxiety medications for years, and while they helped level her emotions, they didn't stop the terrifying panic attacks. On top of that, they gave her a slew of undesirable side effects, namely extreme fatigue.
Then, Cheryl became a mom and had to watch her kids battle anxiety attacks. Enough was enough! Fed up, she knew she needed to find a natural solution for her and her children.
More on EntSun News
"I knew there had to be a solution. I was determined to figure it out," said Cheryl. "Learning about the different ingredients and how they could work together in a drink was life-changing."
Once a winning formula was made, it was time to test its effectiveness. She went to her psychologist, who did brain scans, to see how it worked, and even he was surprised by the results.
"We set up a QEEG to see the difference Anxiety Aide® would make, and after taking it, brain activity associated with the experiences of anxiety or stress significantly decreased while neurological markers of relaxation increased, " said Dr. Jason Mishalanie Ph.D., BCN, Psychologist.
About Anxiety Aide®:
Anxiety Aide® is a 2oz drink made with all-natural, plant-powered ingredients, and each ingredient is included for a reason. From Magnesium and Chamomile to Ashwagandha and more, this quick drink is dedicated to helping you get to a place of peace. 10% of all proceeds are donated to mental health charities.
The core products are the original Anxiety Aide®, Anxiety Aide +CBD, and PM
Drink, Breathe, Relax.
www.AnxietyAide.com
Source: Anxiety Aide
---
0 Comments