EntSun News/10797289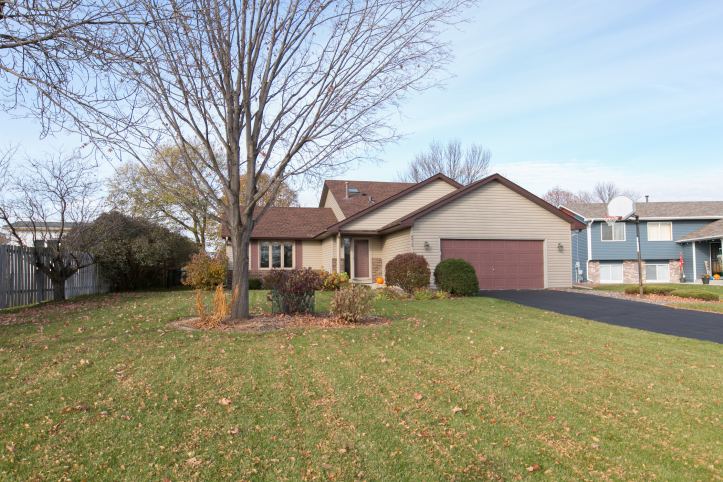 Live like royalty in the Estates of Edinburgh!
Near golf. eateries, freeways and more!
BROOKLYN PARK, Minn.
-
EntSun
-- 8913 Yates Terrace is CLOSED!
Live like royalty in the Estates of Edinburgh! This remarkable 3 bedroom home lets the sunshine stream in through the many windows and has a beautiful fireplace to warm up on cloudy days. A skylight in the updated full bath adds natural light. the 3/4 bath has a taller vanity and sparkling clean glass shower doors. Walkout the patio door from the fully stocked kitchen to the outdoors for a breath of fresh air. Stay protected behind the chain-link fencing and let the sprinkler system keep the grounds lush and fertile. All of this and more is under the newly installed roof! Brought to you by the Chris Fritch Team Keller Williams Classic Realty 763-746-3997
More on EntSun News
With a population of more than 80,000 people, Brooklyn Park is the sixth-largest city in Minnesota and the fourth largest in the metropolitan area. We are a community that believes our residents are our strongest asset and the key to making Brooklyn Park thrive and prosper.
Nestled along the Mississippi River, Brooklyn Park features almost 2,000 acres of parkland, two golf courses and 120 miles of trails for outdoor enthusiasts. We are also home to a community center which features a gymnasium, two hockey rinks, meeting rooms, racquetball courts and a senior center.
https://www.chrisfritchteam.com/homes-for-sale/MN/brooklyn-park/55443/8913-yates-terrace/lid-5db8a4127a9a827a89fdefc0
Contact
Chris Fritch Team Keller Williams Classic Realty
***@kw.com
7637463997
Source: Keller Williams Classic Realty Chris Fritch Team
---
0 Comments