EntSun News/10784619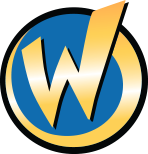 Staite, Lachman, Jackson Sci Fi Sessions, Disney Trivia, Worbla Workshop, Costume Contests, Kids Programs All Weekend Long At David L. Lawrence Convention Center, Friday through Sunday
PITTSBURGH
-
EntSun
-- Q&A sessions with stars of the DC Comics universe (
Lesley-Ann Brandt, Drew Powell, Teddy Sears
) and "Charmed" (
Holly Marie Combs
and
Brian Krause
) plus
Jewel Staite
("Firefly"),
Dichen Lachman
("Altered Carbon") and
Mark Jackson
("The Orville") and workshops, cosplayer and comics creator sessions, adult and kids costume contests, live podcasts and more highlight the programming offerings at Wizard World Pittsburgh (www.wizardworld.com), Friday through Sunday at the David L. Lawrence Convention Center. Most programming is included as part of the standard event admission and is in addition to the live entertainment options (dancing, music, etc.) all weekend.
Some highlights of the more than 50 hours of panels scheduled to date include:
More on EntSun News
• Group sessions with the DC stars Brandt, Powell and Sears (Saturday, 2 p.m.), "Charmed" cast Combs and Krause (Saturday, 4 p.m.) and sci-fi standouts Lachman and Jackson (Saturday, 5 p.m.)
• Sessions with Levi (Sunday 11:30 a.m.), Staite (Saturday, 1p.m.) and
Jason Faunt
("Power Rangers Time Force," Friday, 6:30 p.m.)
• Pro wrestlers
Tommy Dreamer
and
Shane Douglas
dish on their favorite ring promotions (Friday 5:30 p.m.)
• Disney Trivia panel with
Walt Before Mickey
star
Thomas Ian Nicholas
(
Rookie of the Year, American Pie
) and "Freaks and Geeks" standout
Samm Levine
, moderated by
Handbook for Mortals
author
Lani Sarem
(Saturday, 3 p.m.)
• Creator sessions with industry superstars
Mike Watson, Kurt Lehner, Shawn Coss, Don Simpson, Angela Oddling, Teresa Logan
and more
• Live Recordings of Podcasts, including "Ghosts of the Stratosphere," "3 Geeks" and "Comic Book Pitt"
• Interactive "Introduction to Worbla" Workshop hosted by Wizard World Cosplay Guest
Princess Morgan
, an immersive, two-hour session in which attendees will go through the steps to create Worbla armor, complete with the tools and materials needed (additional ticket required)
More on EntSun News
• Fan- and industry-based panels on subjects ranging from DC Movies, Marvel studios and movies, Annabelle, "Supernatural," Fandom and depression, paranormal and ghost hunting adventures, Kpop, "Star Wars," Pittsburgh fandom and charities, women in comics, Batman/1939 and more
• Kids programming all three days, including The Pirate Empire pirate ships, story time with mermaid
Ariel
, coloring book class with
Princess Cinderella
, potions class with
Professor Snape
,
Captain Jack's
treasure hunt, free caricature drawings by
Howard Bender
(and Kids 10 and under are free every day with paid adult)
• World-famous Wizard World Adult Costume Contest, Saturday at 7:30 p.m. and Kids Costume Contests on Saturday and Sunday at 2 p.m.
• Cosplay with special guests
Princess Morgan, Knightmage, Casey Nichole, Rachel Meikle
and more, throughout the weekend
Source: Wizard World
---
0 Comments