EntSun News/10799098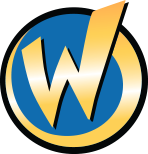 Sam Jones, Claudia Wells, Barry Williams, film screening, Costume Contests, Kids Programs All Weekend Long At Oakland Convention Center, Friday through Sunday
OAKLAND, Calif.
-
EntSun
-- Q&A sessions with the casts of
Legends of Tomorrow
(
Brandon Routh, Caity Lotz
and
Matt Ryan
), "Charmed" (
Holly Marie Combs
and
Brian Krause
), "Firefly" (
Jewel Staite
and
Sean Maher
), plus women in science fiction (Combs,
Courtney Ford
and
Katrina Law
), solo panels with
Sam Jones
(
Flash Gordon
),
Claudia Wells
(
Back to the Future
)
, Barry Williams
("The Brady Bunch"),
Kevin Nash
(pro wrestler),
Neil McDonough
("Star Trek: First Contact"), cosplayer and comics creator sessions, adult and kids costume contests, short film screenings and more highlight the programming offerings at Wizard World Bay Area, Friday through Sunday at the Oakland Convention Center. Most programming is included as part of the standard event admission and is in addition to the live entertainment options (dancing, music, etc. hosted by
Kato Kaelin
) all weekend.
More on EntSun News
Some highlights of the more than 75 hours of panels scheduled to date include:
• Group panels with
Legends
(Routh, Lotz, Ryan, Saturday, 2 p.m.).; "Charmed" (Combs, Krause, Saturday, 4 p.m.), "Firefly" Staite, Maher, Saturday, 1 p.m.); women of Sci-Fi (Combs, Ford, Law, Sunday, noon)
• Q&A sessions with Jones (Saturday, 5 p.m.); Wells (Saturday, 11:30 a.m.); McDonough (Sunday, 1 p.m.); and Williams (Sunday, 11 a.m.)
• Pro wrestling legends
Kevin Nash
(Saturday, 12:30 p.m.) and
Honky Tonk Man
and
Lisa Marie Varon
(Saturday, 3 p.m.) dish on their favorite ring promotions
• Creator sessions with industry superstars
Joe Wos, Lex Fajardo, Shaenon K. Garrity, Andrew Farago, Ron Marz, M. Todd Gallowglas
and more
• Fan- and industry-based panels on subjects ranging from literary theory, collecting, foam basics, animated villains, board games, animated TV characters, heroes and mental illness, comics in the classroom, the wrestling business, writing the first draft, cosplay and consent, pareidolia, Star Wars, Nerdprov, Marvel films, Batman, more
More on EntSun News
• Disney Trivia with
Thomas Ian Nicholas
and
Samm Levine
, hosted by
Handbook for Mortals
author
Lani Sarem
(Saturday, 3 p.m.)
• Screenings of short films and web series (Saturday, 11:30 a.m.) and Best Fan Films (Sunday, 11:30 a.m.) from the GeekFest 2019 Tour
• Kids programming all three days, including free sketches, face painting, hero training, Jedi training, mask making and more
• World-famous Wizard World Adult Costume Contest, Saturday at 7:30 p.m. and Kids Costume Contests on Saturday and Sunday at 2 p.m.
• Cosplay with special guests
SparkleStache, Camislyce, McThor, Captain Kaycee
and more, throughout the weekend
Source: Wizard Entertainment, Inc.
---
0 Comments