EntSun News/10946824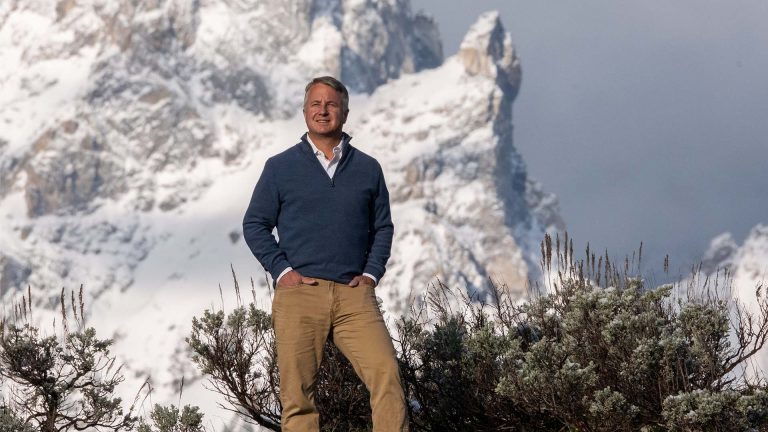 Wyoming-Based agent recognized as number one in the individual by sales volume for the state
JACKSON HOLE, Wyo.
-
EntSun
-- Latham Jenkins, leading luxury real estate broker with
Live Water Jackson Hole
, was ranked number one in Wyoming for individual sales volume on
2022 REAL Trends + Tom Ferry America's Best Real Estate Professionals list.
Jenkins was named among almost 24,000 U.S real estate sales associates from across the nation. This prestigious list represents the top 1.49% of more than 1.6 million licensed Realtors® nationwide.
"I am so honored to be cited among this elite group, especially for something that I consider to be a passion," said Latham Jenkins. "Real estate sales has been a natural fit for combining my love of Jackson Hole with my skills in sales and marketing, enabling me to work from a place of passion that both buyers and sellers feel in their interactions with me."
Jenkins has built a successful, decades-long career around his personal credo of "connecting people with experiences." He goes that extra mile to build genuine trust – because he knows it's the most important asset a broker can offer a prospective buyer or seller. Jenkins's methodology specializes in being the creative director, story editor, producer, and agent for a listing.
More on EntSun News
"What other career allows you to take some of the most interesting people in the world on skiing, fly fishing or on raft trips down Snake River? What is important to me isn't only getting a listing sold, but to build those relationships and experiences," said Jenkins, "When I handle a listing, I want to tell a story that showcases the spirit and history of Jackson Hole. I'm not selling just four walls and a roof, but I'm selling a way of life— a mountain lifestyle."
In 2021, Jenkins was named Live Water Properties'
2021 Top Producing National Broker.
This is REAL Trends' tenth year producing the ranking with the most productive agents and teams by state based on closed transaction sides and closed volume. America's Best Real Estate Professionals honors America's finest real estate agents ranked among the top 1.49% of more than 1.6 million licensed Realtors® nationwide.
For more information on America's Best List, please visit:
realtrends.com/rankings
More on EntSun News###

About Real Trends:
REAL Trends has been the trusted source of news, analysis, and information on the residential brokerage industry since 1987. REAL Trends is a privately-held publishing, consulting and communications company based in Castle Rock, CO.
About Latham Jenkins, Realtor:
Latham's personal mantra – connecting people with experiences – informs all that he does. It's how he guides each buyer through this life-changing transaction, driven by his three areas of "hyper-local" expertise: real estate services, lifestyle insights and valued relationships with premier financial planners. With Latham, buyers find more than a home; they find a way of life.
About Live Water Jackson Hole
Live Water Jackson Hole is the residential arm of Live Water Properties, that specializes in land and ranches for sale, A distinct real estate brokerage company representing clients in the acquisition and disposition of investment quality ranch properties in Wyoming, Montana, Colorado, Idaho, Oregon, Nebraska, California, Utah and Texas and large land properties in Georgia, Florida and South Carolina. Their focus is on fly fishing ranches, bird and big game hunting ranches, plantations, cattle ranches, timberland properties, as well as guest and agricultural ranches for sale.
Source: Live Water Properties
---
0 Comments