EntSun News/10998856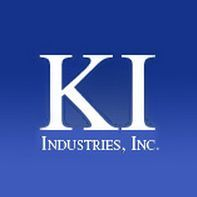 BERKELEY, Ill.
-
EntSun
-- KI Industries, Inc. today announced that it has appointed Denise Nemchev to its Board of Directors, effective July 17, 2023.
For the last two years, Denise has been Chief Executive Officer of Milsco Manufacturing, a supplier of suspension and static seating solutions for heavyweight motorcycle, turf care, construction equipment, agricultural vehicles, powersports, material handling and mobility markets. Milsco is based in Milwaukee, Wisconsin. Prior to her current assignment, Denise served as President & CEO at Spitfire Creative Technologies, Inc., and 21 years at Stanley Black and Decker.
Nemchev received a Bachelor of Science degree in Mechanical Engineering from Massachusetts Institute of Technology (MIT) and an MBA from Rensselaer Polytechnic Institute (RPI).
Commenting on the addition of Nemchev to the KI board, President and Chief Executive Officer, Michael MacLean offered, "We are excited to have Denise join our Board. She has tremendous expertise across the manufacturing space, and she brings outstanding business acumen to our company." Chairman of the Board, Dave Goltermann stated, "Denise's appointment marks a significant milestone for our company. Her wealth of experience and unwavering commitment to excellence align seamlessly with our strategic goals."
More on EntSun News
About KI Industries:
KI Industries Inc., founded in 1964 is a premier supplier of high-quality decorative plastic and die cast components with a global footprint. The company earned the reputation as a reliable and consistent global supplier of quality solutions with some of the largest brand names in the automotive, appliance, and energy industries. Today, the company has an established manufacturing presence in Mexico, which is complemented by several suppliers' partnerships in China, Taiwan and Vietnam which are serviced through KI Asia. KI Industries Inc. is headquartered in Berkeley, Illinois, where operations entail both administrative and logistics functions.
Source: KI Industries, Inc.
Home - KI Industries
Source: KI Industries
---
0 Comments