EntSun News/10791408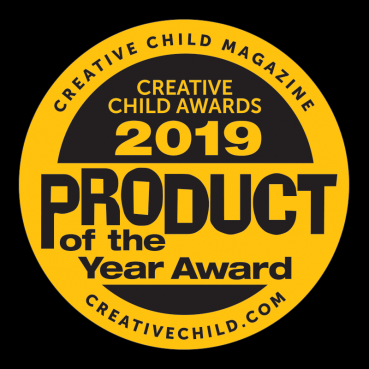 Shoe brand combines fit, style and healthful design to earn prestigious Product of the Year Award
BOTHELL, Wash.
-
EntSun
-- For years, children's footwear brand, See Kai Run has quietly been earning the trust of parents with shoes that promote healthy foot development. So, when Creative Child Magazine recently awarded See Kai Run the 2019 Product of the Year Award in the Kids Footwear Category, the news came as welcome recognition for their work.
"What's great about the Creative Child Magazine Awards is that all products are reviewed by moms, educators and early education professionals," says See Kai Run CEO, Helen Rockey. "These are people who share our interest in children's health."
See Kai Run believes kids shoes, above all else, need to promote healthy foot development in children; something not all children's shoes do. Fashion and style are an added bonus.
"As a child grows, their foot shape changes," explains CEO, Rockey. "Our shoes follow the foot shape of the growing foot. This allows feet to develop and form naturally, without restriction, which helps promote muscle building and proper balance and gait."
More on EntSun News
Along with their commitment in promoting healthy foot development, See Kai Run recognizes that shoes also need to engage children in fit and design. This year, the Creative Child Magazine Award went to See Kai Run's, Peyton Rose Shimmer sneaker. This kid-favorite high-top features an ultra-soft metallic textile upper with breathable all-leather lining. The rubber outsole and adjustable hook and loop strap provide playground performance while the rose shimmer palate is versatile enough to go with a variety of outfits, which make it a favorite for parents and kids.
In addition to the Product of the Year award for the Peyton Rose Shimmer, See Kai Run also received a Creative Child Magazine 2019 Preferred Choice Award for their Stevie II Chambray sneaker. Both award winning styles can be found at
www.seekairun.com
as well as respected footwear retailers throughout North America.
More on EntSun NewsAbout See Kai Run:
See Kai Run is the premier provider of innovative, fashionable, quality-crafted footwear, proportionally engineered for children from first walkers to eight years old. By combining best in materials, extensive R&D along with world class customer service, See Kai Run delivers the best in a children's footwear experience. See Kai Run shoe sizes run from Babies, size 3 months to Grade school, size 3y and are sold throughout the U.S. both online and at brick and mortar stores. See Kai Run shoes are approved by the American Podiatric Medical Association
www.seekairun.com
.)
High res images available, contact Steve Hart at
steve@seekairun.com
Media Contact
Steve Hart
Marketing Project Manager
See Kai Run
***@seekairun.com
425-481-8035 ext. 109
Source: See Kai Run
---
0 Comments