EntSun News/10786385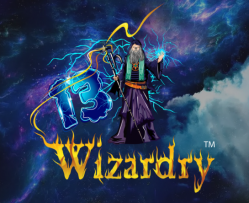 Loyal customers are invited to become part of an exciting Reward Plan that offers discounts and free gifts
LEANDER, Texas
-
EntSun
--
13th Wizardry
, a one-stop shop for people looking for products that illustrate their passion for pop culture, movies, superheroes, comics, and comic cons. We specialize in posters, but we also carry action figures, key chains, mugs, cases, and more! - 13th Wizardry strives to have exquisite products to inspire your passion for pop culture.
Unlike the big players in this industry who are solely out to sell their products and earn money, 13th Wizardry has been able to carve a niche for itself with a personalized experience for each of its customers. We are a family owned business that is run by a father and daughter duo that share their passion with the people they serve. We love the wonderful world of fiction from
horror and sci-fi to fantasy
and everything in between. Our commitment is to provide the best possible experience for people to celebrate their love and passion of pop-culture as well.
More on EntSun News
13th Wizardry is not just about providing a platform to the people, who are passionate about comics, movies, comic cons, superheroes, and pop culture, to buy their favorite products. We want to provide a platform where they can share their passion with other like-minded individuals.
13th Wizardry has introduced a reward program to recognize and reward its loyal customers. People who buy products worth $250 or more in one year can enjoy several exciting benefits. Here is a list:
$10 gift certificate
10% discount on all listed products for 1 year
2 free gifts of their favorite superhero worth $30 or more in a span of 1 year
Automatic enrollment in all raffles and giveaways
13
th
Wizardry is also planning to launch two more reward programs in the future for people who spend $500 and $1000 in a year.
Also, we will be adding forums, so that people can share their ideas and fandom with others, so keep an eye out for that.
For more information, visit
https://13thwizardry.com
Source: 13th Wizardry
---
0 Comments