EntSun News/10984118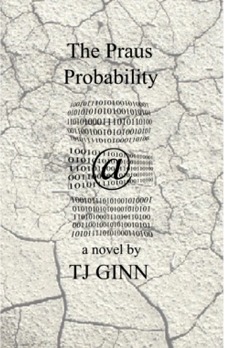 HILLSBORO, Ohio
-
EntSun
-- Ahead of his time.
Published September 2019 'The Praus Probably' an international intrigue novel follows Jarod Praus through twists and turns as he tries to destroy his Artificial Intelligence machine. It found him fame and fortune and prosperity for the world to the point of destruction.
Has Ginn predicted the future?
Is his scenario of AI what we are facing?
Is GINN A PROFIT?
Available on Amazon.com "THE PRAUS PROBILITY" You be the judge.
When will the world catch up to GINN?
Hope sooner than later.
Available on
Amazon.com
More on EntSun News
Visit
tjginn.com
Excerpt
He was living in infamy. A worldwide bounty was on his head. He had been made wealthy by his invention and now lived to destroy it. Stealth is now necessary for his survival because the bounty is "Wanted Dead or Alive." His network of comrades aide him in his underground endeavors. So dedicated are his friends they commit all of their wealth to his success.His name is Jarod Praus. His invention is the 'Praus Probability Machine.' Everyone loves it and cannot see that it is doomsday approaching. He must, at all cost, destroy it.
Source: Perihelion Engineering
---
0 Comments