EntSun News/10756919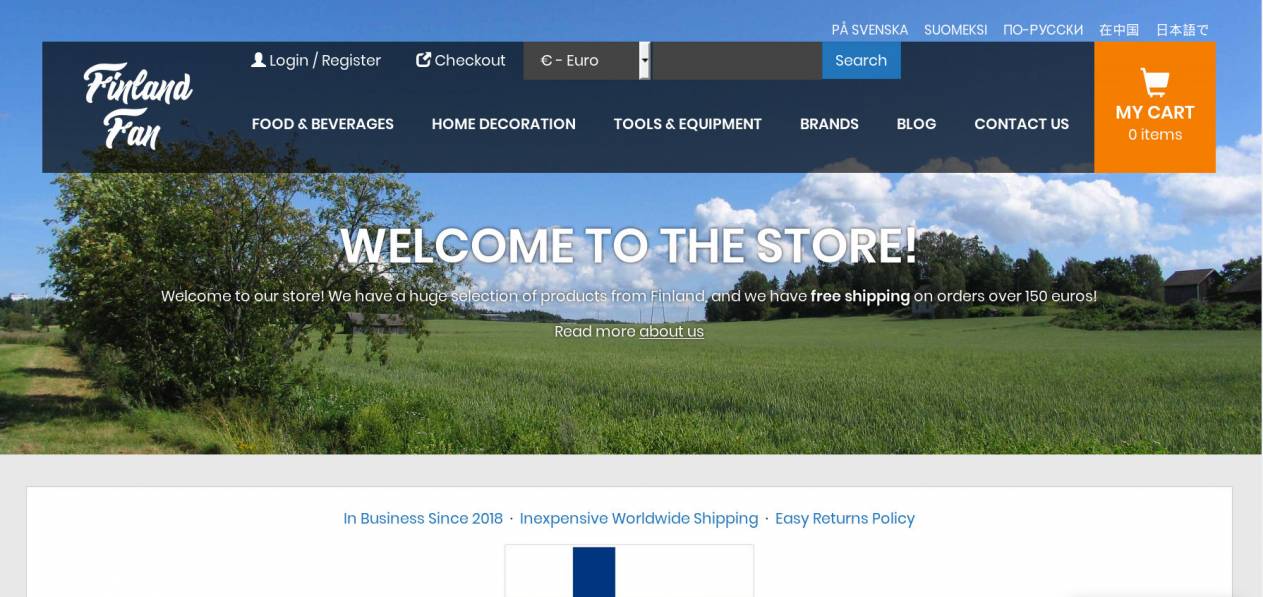 The online store will sell high quality products made in Finland and other Nordic countries.
VANTAA, Finland
-
Nov. 1, 2018
-
EntSun
--
Finland Fan Shop
is an online store that opened it's virtual doors this year. The store sells products made in Finland and other Nordic countries. The catalog is varied, ranging from outdoor tools from Fiskars to the salty licorice delicacy Salmiakki chocolate and other candy.
Worldwide shipping is offered on all orders, with some special products having free shipping included in the price. In larger orders the shipping prices are also reduced or completely free.
More on EntSun News
Among the brands the store sells are Fiskars, Iittala, Moomin and Fazer. Finland is also known for it's black licorice and Salmiakki, a salty type of licorice. Both of these delicacies are also available in the store.
Finnish consumer products and tools are currently in high demand for their high quality and durability. The design products are sleek and highly appreciated, focusing on home decoration and kitchen wares. Grocery items such as chocolate and licorice are also popular in the Nordic market.
Source: Finland Fan Shop
---
0 Comments