EntSun News/10878390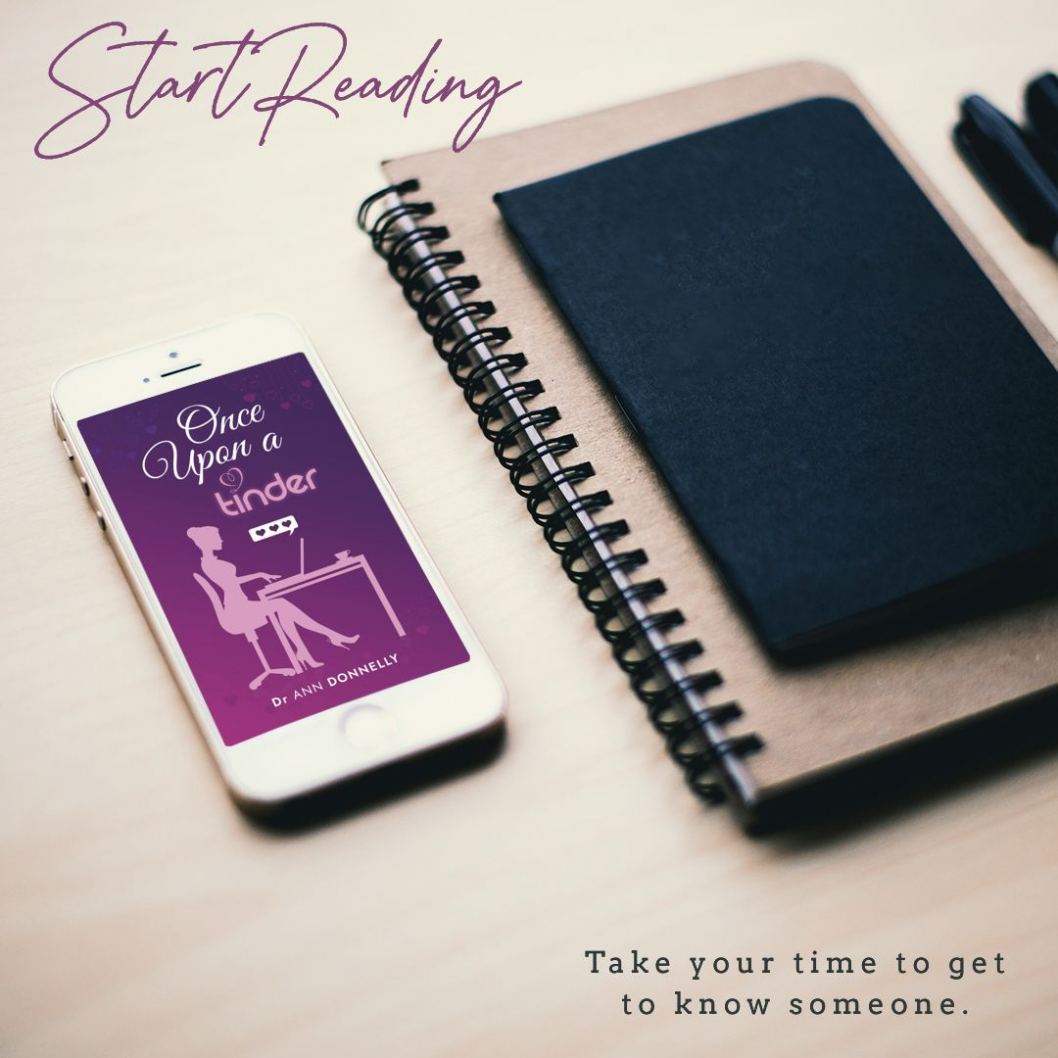 Dare to Love Again with this new Nonfiction and Self-Help Book
DALLAS
-
EntSun
--
Book Details:
Genre: Nonfiction / Self Help
Date Published: April 27, 2021
If you suddenly find yourself in the dating world after a long absence, things have changed. Please don't despair. 'Once Upon a Tinder' is here to gently introduce you to the world of dating Apps with some hard earned do's & don'ts.
Dr. Ann Donnelly recounts stories of electronic communication, first dates & romantic encounters interspersed with learning tips and suggestions for your personal adventures!
As the stories unfold we explore the importance of boundaries, self love and self care while we live, love and learn. We also experience tonnes of self discovery and laughter along the way!
Relationships teach us about ourselves! Every encounter reveals more and more about where we are in our healing and growth as a person.
The overall lessons learned stimulate a sense of hope, and a call to adventure with better relationships between men and women as we grow in our knowledge of each other and ourselves.
More on EntSun News
There is no doubt about the fact that men and women are opposites, completely opposing forces. This explains why, when we do come together in love and in acceptance of each other, the potential is infinite and it is one of the greatest Magicks in life!
It is time to stop fighting and rediscover the love that is possible between a man and a woman. Your dating App is a doorway. What you do with it is up to you. I look forward to hearing from you.
Your Love Doctor Ann <3
About the Author
Dr. Ann, 'the love doctor', is a Family Doctor with over 25 years experience working in the NHS. She currently works in Palliative and Holistic Medicine. She is often consulted as a medical expert in the media, including Yahoo, Cosmopolitan and Glamour. Furthermore she is an International teacher in the Modern Mystery School of Metaphysics where she continues her studies as an apprentice Universal Hermetic Ray Kabbalah Teacher. Divina Ann serves as a member of the counsel of twelve women.
More on EntSun News
Her passion for helping people understand their full potential shines through, in this, her first book. It was written from her home in Ireland during lock down while unable to travel internationally. It was born out of a desire to create better understanding and more love between men and women. It chronicles a series of first dates and romantic encounters, with lessons learned. What does it take to rediscover yourself mind, body & soul after a breakup. Of course, the most important relationship of all is inevitably the one we have with ourselves!
Visit her online at
http://onceuponatinder.com
Purchase your copy:
https://amzn.to/3vpO2mx
Source: RABT Book Tours & PR
---
0 Comments