EntSun News/10858962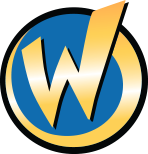 Free Video Q&A Streamed Live On Twitch, YouTube, Facebook; 'Saved By the Bell' Star Lark Voorhies Also Scheduled; Fans Can Purchase Live Video Chats, Recorded Videos, Signed Photos During Events, Accessible Via Dedicated Website, Social Platforms
LOS ANGELES
-
EntSun
-- Wizard Brands, Inc. (OTCBB:WIZD) today announced that
Chris Kattan
("Saturday Night Live,"
A Night at the Roxbury
), stars of "Little House on the Prairie" and classic sitcoms and "Saved by the Bell" standout
Lark Voorhies
are among several additions to its popular "Wizard World Virtual Experiences" (www.wizardworldvirtual.com), which since last March have entertained fans and offered more than 175 free Q&As with celebrities, artists, authors and more, as well as paid live video chats, virtual photo ops, autographs and recorded video messages.
On Sunday, January 17, it's a doubleheader of classic television shows, starting at 1 p.m. ET / 10 a.m. PT with the '70s and '80s frontier drama "Little House," including
Alison Arngrim
("Nellie Oleson"),
Dean Butler
("Almanzo Wilder"),
Charlotte Stewart
("Eva Beadle"),
Hersha Parady
("Alice Garvey"),
Wendi Turnbaugh
("Grace Ingalls"),
Pamela Roylance
("Sarah Carter"),
Dan McBride
(various roles) and
Radames Pera
("John Edwards Jr."). Then at 4 p.m. ET / 1 p.m PT laugh along with sitcom standouts
Barry Bostwick
("Spin City"),
John O'Hurley
("Seinfeld," "Scorch"),
Jim J Bullock
("Too Close for Comfort," "Alf"),
Peter Scolari
("Bosom Buddies," "Newhart") and
Lydia Cornell
("Too Close for Comfort," "The Love Boat").
More on EntSun News
The following weekend kicks off with Kattan on Saturday, January 23 at 1 p.m ET / 10 a.m. PT. And February gets off to a great start with Voorhies ("Lisa Turtle" in "Saved") on Saturday, February 6 at 1 p.m ET / 10 a.m. PT.
This is in addition to previously scheduled events, including this Saturday, January 16, with "Animaniacs" stars
Rob Paulsen, Tress MacNeille, Jess Harnell
and
Maurice LaMarche
beginning at 4 p.m. ET / 1 p.m. PT, followed by a second helping of the "Charmed Against Humanity" online card game with
Holly Marie Combs, Brian Krause
and
Drew Fuller
at 7 p.m. ET / 4 p.m. PT (separate ticketed admission required). On Thursday, January 21, it's a rewatch of the "Legends of Tomorrow" panel from August featuring
Tala Ashe
, who will conduct live chats and virtual photo ops on Saturday the 23rd. Rounding out the month of events scheduled to date is action film hero
Dolph Lundgren
, whose appearance in
Rocky IV
launched a career that also includes blockbusters like
Masters of the Universe
and
Universal Soldier
.
More on EntSun News
During each session, the celebrities will participate in a FREE live moderated video Q&A, followed by video chats, recorded videos, virtual photo ops and autographs.
Source: Wizard Brands, Inc.
---
0 Comments