EntSun News/10995470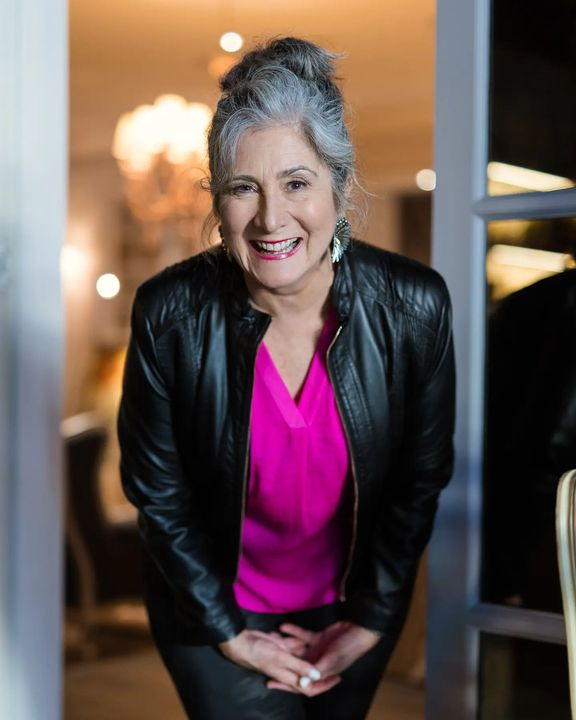 WASHINGTON
-
EntSun
-- Jen Coken, a cancer survivor and advocate, announced the launch of the #StageFourNoMore campaign to encourage women around the world to look for the signs and symptoms of ovarian cancer. Coken lost her mother to stage four ovarian cancer after being misdiagnosed for over a year. She is determined to raise awareness of the disease so that other women and families don't face the same death sentence. Women can be diagnosed early and get the treatment they deserve with the right tools and knowledge.
"Ovarian cancer is the fifth leading cause of cancer death among women, but it's often diagnosed too late," said Coken. "That's because the symptoms can be subtle and easy to miss. But if we know what to look for, we can catch the disease early and save lives," Coken states.
The #StageFourNoMore campaign aims to raise awareness of the signs and symptoms of ovarian cancer, which form the acronym B.E.A.T., and include:
Bloating: This is one of the most common symptoms of ovarian cancer. It is often described as a feeling of fullness or pressure in the abdomen that comes and goes.
Abdominal pain: This pain can be sharp or dull, and it can be felt in the lower abdomen, back, or pelvis.
Eating Challenges: Women with ovarian cancer may find that they feel full quickly after eating, or that they have no appetite at all. This can lead to weight loss.
Trouble urinating: This can be caused by a number of things, but it is also a symptom of ovarian cancer.
Get ProofMore on EntSun News
"If you're experiencing all of these symptoms at once, and no change in diet or exercise decreases the symptoms, don't ignore them," said Coken. "Go to your gynecologist right away and say: 'Prove to me I don't have ovarian cancer.' The only way to prove it is to biopsy tissue. There is no test for ovarian cancer because there are 23 different types, so early diagnosis is key to survival."
The #StageFourNoMore campaign also encourages women to get regular screenings for ovarian cancer. There is no one-size-fits-all screening test for ovarian cancer, but your doctor can discuss the options with you.
"As a survivor of cancer myself, I'm so grateful to be alive today," said Coken. "I want to help other women have the fighting chance to survive this disease. That's why I'm launching the #StageFourNoMore campaign. Together, we can make a difference."
To learn more about the #StageFourNoMore campaign, visit
www.StageFourNoMoreCampaign.com
.
More on EntSun NewsAbout Jen Coken:
Jen Coken is a cancer survivor, keynote speaker, Imposter Syndrome expert, best-selling author, comedian, and international executive coach. Her book, "When I Die, Take My Panties," is an inspiring, raw, and funny memoir about coping with her mother's death from ovarian cancer and what it took to navigate the grief associated with loss.
Source: Whitney McDuff Consulting
---
0 Comments