EntSun News/10891807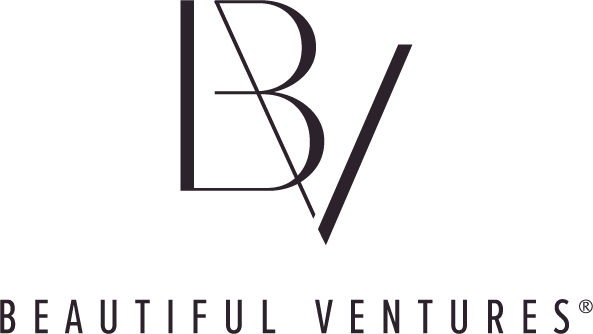 ATLANTA
-
EntSun
-- Beautiful Ventures is thrilled to announce its recent selection as a participant in the inaugural Black Venture Accelerator (BVA) program launched by Morrison & Foerster, a leading global law firm. Known as a creative social enterprise that helps Black, story-driven creatives grow their entrepreneurial acumen, narrative influence, and creative legacies, Beautiful Ventures will now have the opportunity to increase its operational capacity and capabilities through the new BVA program.
"We are thrilled to have been selected for this amazing opportunity," states Melinda Weekes-Laidlow, Esq., Founder & CEO of Beautiful Ventures. "With Morrison & Foester's best-in-class legal support and business mentorship, our narrative change efforts to scale Black humanity-affirming stories, storytellers, and creative businesses will help us realize our goal of cultivating an ecosystem for the next Harlem Renaissance."
The BVA's goal is to foster financial inclusion by providing access to sophisticated legal services as well as opportunities for growth. In addition to pro bono legal services, the inaugural program will offer its participants creative and practical solutions to business challenges, mentorship, educational resources, networking opportunities, and connections to other needed professional services. Lawyers from the firm's breadth of practices provide holistic, comprehensive advice on issues typically faced by emerging companies across many industries, including technology, fintech, life sciences and healthcare, consumer products and retail, food and agriculture, media and entertainment, energy and infrastructure, and real estate.
More on EntSun News
"This invaluable boost encourages our team at Beautiful Ventures and our network of values-aligned Black creatives who, with our support, will retire, reimagine, and replace the current anti-black narrative with one that affirms Black humanity - once and for all," states Weekes-Laidlow.
To learn more about Beautiful Ventures, visit
https://www.beautifulventures.com
.
To learn more about Morrison & Foerster's Black Venture Accelerator Program, visit
https://www.mofo.com/special-content/black-venture
.
To learn more about Beautiful Ventures' CEO, Melinda Weekes-Laidlow, visit
https://resource-initiative.com/beautifulventures
.
ABOUT BEAUTIFUL VENTURES
Launched in 2019, Beautiful Ventures (BV) is a creative social enterprise that influences popular culture, disrupts anti-blackness, and elevates perceptions of Black humanity. The organization works to build the entrepreneurial skill, narrative power, and generational wealth of Black, story-driven creatives, and their communities. With its network of over 300 members, strategic partners, and business alliances in the entertainment industry and beyond, BV passionately offers culturally-based, values-aligned, learning experiences, professional development, and resource mobilization with the ultimate goal of cultivating the emergence of the next Black Renaissance. For more information on BV, visit
https://www.beautifulventures.com
.
More on EntSun News
Source: L.A.I. Communications
---
0 Comments