EntSun News/10788785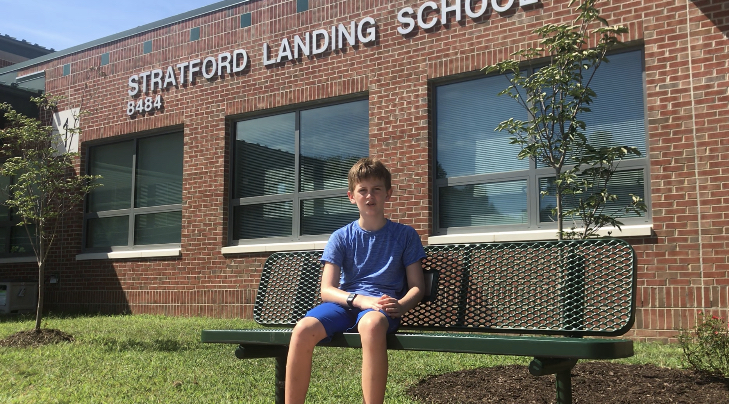 The Legal System Can Be Very Slow and in There Isn't Often A Way For Children To Formally Make Their Custody Preferences Known To The Court (especially when litigation is pending); Dalton Wants To Change That For Himself and Other Children
ALEXANDRIA, Va. & RICHMOND, Va.
-
EntSun
-- Dalton, a 4th grade elementary student and great-grandson of former Virginia Governor John Dalton, has launched a petition on Change.org requesting public support for an expedited hearing on the pending custody modification request filed with the Richmond, Virginia Juvenile Court. Or in the alternative, for the child's father to enter into an immediate agreement for the court to then approve his desired new custody proposal.
Dalton started his petition on Change.org both for the benefit of his specific case as well as to help create dialogue around a framework for a digital process which would enable children to formally be able to express themselves and their desires as it relates to custody matters that effect them.
Click here to read the petition filed on Change.org:
http://chng.it/Wmpw7K5SzS
Dalton is frustrated with both his perception of the slow pace of the legal system, as well as a lack of forum and mechanism for children to formally express their preferences in custody matters that effect them. Judges have discretion on how, when, or if at all, to ask the child their custody preferences.
Dalton hopes that the legislature or judiciary can create a framework in the future to improve the process. Dalton plans to meet with members of the Virginia General Assembly to discuss ideas. His goal is a process for children to formally be able to express themselves and their desires. Such a framework could be public or private, but should enable the child to freely communicate digitally in a timely and traceable manner with the court, child protective services, schools and others.
More on EntSun News
Given this doesn't exist now, Dalton is in a limbo situation. His current custody modification hearing is slated for January, but the court initially indicated it might be possible to grant a hearing before Labor Day. However, the court subsequently said that a hearing before Labor Day would not be possible which has resulted in confusing situation. It remains unclear if the court will grant a request for an early hearing and it remains unknown as to when the court will decide on the request, but they have suggested it could be weeks before a decision on a new hearing date might be announced. Dalton finds this problematic for many reasons, which is why he, with the help of other adults, took to change.org to advocate for himself and other children to be able to advocate for change.
In Virginia, the court is supposed to determine custody based on the best interests of a child. The court can modify custody if there has been a material change in circumstances and the new agreement is in the child's best interests. There are a number of considerations including the birth of a new sibling and a change in the child's education needs which would meet the standard for consideration of a new agreement. Dalton has a new baby sister that he wants to live with and he now needs more advanced gifted classes. For those reasons as well as others, Dalton wishes to have his agreement modified so that he can attend school in Fairfax County at Stratford Landing. In the past, Dalton attended Mary Munford School in Richmond, which is where his father is trying to force him to attend this year despite Dalton's wishes to the contrary.
More on EntSun News
In Fairfax County where Dalton's mother lives, it is required that the child be enrolled in school before the County will render a decision on gifted placement. Dalton's parents both want Dalton to receive gifted education, and thus, Dalton became enrolled in Fairfax County Schools because such enrollment was required for consideration of gifted placement which was one major consideration to a possible school change for Dalton.
Given the Richmond Court initially indicated the possibility of an expedited court date before school was slated to start in Richmond, and that school in Richmond will not start until after Labor Day, Dalton started school at Stratford on Monday August 26th thinking that there would be a custody hearing that week to rule on the modification request. But that didn't happen and it is unclear when, if at all, the court will allow an earlier hearing. So Dalton is in limbo.
Dalton doesn't want to have to start school in Richmond at Mary Munford, which will commence their first day on Tuesday after Labor Day. Dalton previously attended Munford but Dalton now wants to attend Stratford and live with his mother, step-father and new baby sister.
But unless a court is able to grand an expedited hearing or the child's father agrees, Dalton will be required to attend school in Richmond and live with his father during the week.
Dalton is hopeful the petition will help with his specific case as well as start the conversation on why and how a digital framework is necessary for children to be able to express themselves and desires on custody matters that affect them.
Source: Listen to Kids
---
0 Comments