EntSun News/10648359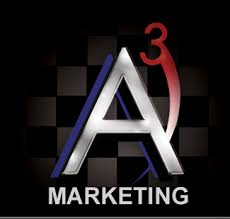 MURFREESBORO, Tenn.
-
Feb. 11, 2016
-
EntSun
-- Volunteer State Bank is coming to Murfreesboro! Over the past 39 years Volunteer State Bank has been proud to serve the banking needs of the people of Middle Tennessee.They have been committed to providing quality customer service and value-added products.
Volunteer State Bank is no stranger to the Murfreesboro market. Their wholly-owned subsidiary, Guaranty Trust Company, has been in Murfreesboro since 1986. Guaranty Trust is a home loan expert, a highly respected mortgage company in Rutherford County, and ranks in the TOP 100 MORTGAGE COMPANIES in AMERICA.
Volunteer State Bank believes the key to building long-lasting relationships with families and businesses is investing resources into the local community. Market President Chad Hill said, "We are excited about opening a branch in Murfreesboro and feel this city is the perfect place for Volunteer State Bank." The Murfreesboro branch of Volunteer State Bank plans to open in the fall of 2016, functioning as a full-service branch.
More on EntSun NewsA Letter From Our President
One of the great pleasures of running a hometown bank is serving the people who make up this great community. At Volunteer State Bank, our commitment to building relationships with our customers means that we go the extra mile to make sure your needs are met. As our bank grows, you can count on us to keep our focus where it belongs – on you and your family.
Thank you for your business,
Matt Ricker
President
Volunteer State Bank
VOLSTATEBANK.COM
Source: Volunteer State Bank
---
0 Comments