EntSun News/10621534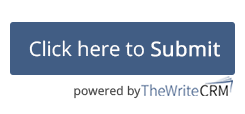 This changes made to The Write CRM's website are three years in the making, including the addition of submission management options and other publisher and writer tools.
HOUSTON
-
April 1, 2015
-
EntSun
-- The Write CRM, a website that aims to put the writer and publisher in constant and instant contact with one another for the purpose of streamlining communication, has announced a completely refreshed website that offers up a submission manager, an industry contacts database, and a document manager all from one simple and easy-to-use interface.
Tools for Industry Success
The Write CRM's founder, Emmanuel Sullivan, says, "Our submission manager connects the writer's work instantly to the publisher and provides both with access to status updates that keep everyone in the loop." This means that writers can input their work where it is instantly uploaded for publishers to review. Publishers will have instant access to various works from many different authors in this manner, as well.
Also on board is the new industry contacts database which will allow users – both writers and publishers – to find studio and network personnel, literary agents, production contacts, and even talent managers. The system has been designed so that users can search by region or genre, allowing for the best results with each and every search. The software allows individuals to create notes for contacts for the purpose of documenting favorites or keeping track of interested parties.
More on EntSun News
Finally, the document manager offers up a fantastic way for writers and publishers alike to process queries and documents in a variety of types and formats. This essentially lets users take the communication out of their email inboxes and bring it into a highly sophisticated piece of software. Sullivan also says, "The Write CRM's mission is to create tools that help content creators and buyers seamlessly exchange information." This is exactly what the software does; it creates the perfect bridge between writers and publishers.
Affordable Subscriptions
There are three different subscription levels that are available based upon the users' needs and budgets: Plus, Premium and Professional. A Plus account will allow users to import and create new contacts, create companies within the industry and browse free for 14 days. Premium provides all of this and more, including the document manager, annotation, forms, conversion, compression, and e-signature. Finally, the Professional offering gives subscribers access to the submission manager, up to 10 staff accounts, unlimited free and paid submissions, the ability to post new writing opportunities, and a guide to successful writing competitions with no transaction fees.
More on EntSun News
The Plus account costs $15.00 on a month-to-month basis or $165.00 annually. A Premium subscription costs $20.00 per month or $220.00 annually, and a Professional subscription costs $25.00 on a month-to-month basis or $270.00 per year. The pricing is the same for the buyer and the seller, each will have access to the same set of tools and resources.
About the Company:
The Write CRM was established in Houston, Texas to provide a software solution to writers and publishers who are interested in a seamless way to exchange information, process transactions, upload documents, and more. They offer a 14-day free trial of their services as well as several paid subscription options.
Source: The Write CRM
---
0 Comments