EntSun News/10735223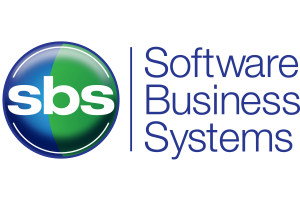 Top 10 in accounting software for ease of use and likelihood to recommend
EDINA, Minn.
-
June 13, 2018
-
EntSun
-- For the second consecutive year, SBS Financials was named a FrontRunner for Accounting Software by Software Advice. SBS was among hundreds of accounting packages that were evaluated and one of 12 small-sized vendors to make the list.
"Our team is proud to have maintained FrontRunner status for 2018," said Susan Maus, Director of Sales and Marketing for SBS. "We value our close customer relationships and appreciate them taking the time to review our software."
Software Business Systems (SBS) develops and supports financial applications for Accounting, Payroll and HR, and Procurement. SBS software powers a diverse range of industries including financial services, media, real estate, and healthcare.
More on EntSun News
SBS Financials core accounting applications include General Ledger, Accounts Payable, Accounts Receivable, Cash Management, Consolidations, Budgeting and Forecasting, and Financial Reporting. The Payroll HR and Procurement suites can be added to create a comprehensive, integrated financial management system.
Learn more about
SBS software
.
The content for FrontRunners is derived from end-user reviews and ratings, and vendor-supplied and publicly available product and company information, applied against a documented methodology; the results neither represent the views of, nor constitute an endorsement by, Gartner or any of its affiliates.
Source: Software Business Systems (SBS)
---
0 Comments