EntSun News/10744639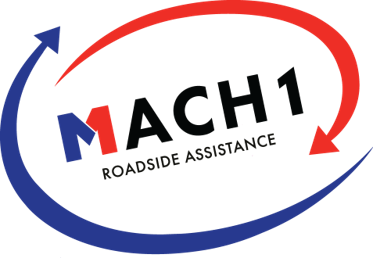 Technology is moving the roadside assistance industry in a new direction," said Founder and CEO Rick Narpaul, "Our hope to is to create a new standard across the industry
SAN ANTONIO
-
Aug. 14, 2018
-
EntSun
-- The on-demand and automated roadside assistance app kicked off an
Indiegogo
(
https://igg.me/at/mach1
)crowdfunding campaign this week.
Mach1 is the future of roadside assistance with the first on-demand app to truly automate & digitize the industry. The app offers services at the touch of a button with providers dispatched automatically based on closest proximity and customers needs.
Mach1 is solving pain points for customers, service providers and also for businesses that currently offer roadside assistance. The company has a business to business offering in which dealerships, insurance companies and even autoclubs can whitelabel or license their patent pending technology. The offering is expected to save companies money in dispatch, accounting, and all the time to execute those processes.
More on EntSun News
"Technology is moving the roadside assistance industry in a new direction," said Founder and CEO Rick Narpaul, "Our hope to is to create a new standard across the industry."
The crowdfunding campaign launch comes amidst the final development of their apps and integration. "Our motto is people helping people, and that's what crowdfunding is all about. It makes for a great segway to launch," said Laura Narpaul, Co-founder and President of Mach1. "Not to mention backers get perks for their contributions which they can use for themselves or gift to others."
Contributors to the campaign have access to discounts of up to 37% off the price of Mach1's services.
● Bronze Level $25: Gets you $40 towards services
● Silver Level $40: Gets you $60 towards services
● Gold Level $75: Gets you $100 towards services
● Platinum Level $100: Gets you $130 towards services
● Diamond Level $200: Gets you $250 towards services
The funds raised are slated to go directly to development, which is in its final stages. There are four apps being built. Two on the service provider side, iOS and Android, and two on the consumer side, iOS and android. There is also a custom service provider sign up portal and admin dashboard being built with full app and customer relationship management software integration.
More on EntSun News
The apps will enter Beta testing soon and will be released for free download thereafter. Interested parties can sign up to be notified when their available for download
www.mach1services.com
For more information about Mach1's crowdfunding campaign or to visit their crowdfunding page
https://igg.me/at/mach1
About Mach1:
Mach1 is the first on-demand phone app to truly automate and digitize the roadside assistance industry, with no membership fee. Customers can access the app for free and only pay for services when they need them. Our integrated platforms work in real time to dispatch the closest provider, allow providers & consumers to communicate, and harness GPS technology. We require safety training and background checks for our providers, making safety our first priority. For more information please visit:
www.mach1services.com
.
Source: Mach1 Services
---
0 Comments