EntSun News/10781947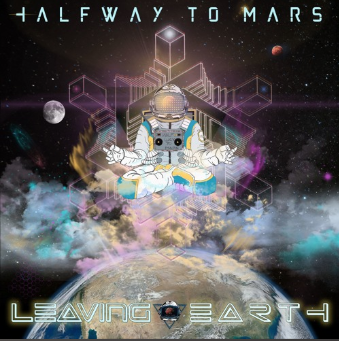 Kristofer Artz is a multi-talented musician who's made music under multiple different aliases. Now, he's moving forward with his own, new act, Halfway To Mars, and you're going to want to hear his brand new, self-produced, and self-mastered album.
DENVER
-
EntSun
--
Halfway To Mars - Leaving Earth
Kristofer Artz released his first full-length album yesterday under the new alias, Halfway To Mars. Though he's produced music under different names before (Kommon Interests & Kris Artz), he's never done anything like this! Artz has poured his heart and soul into this project. He seems to be stepping forward as if to say to the world he's ready for bigger things. This 15-track album was self-produced, self-mixed, and self-mastered and all done at Colorado Records.
Artz comes from Nederland, Colorado where he was born completely deaf. His hearing was bizarrely returned to him after a year of surgeries and different procedures. Kris was found bleeding from the ears by his mother in his crib one day at a very young age before she then rushed him to the hospital. After a small hearing test, it was determined he could hear again. Kris attributes much of his inspiration in his music to this incredible story.
More on EntSun News
The album is released fresh off a rooftop performance to remember for Halfway To Mars, where he opened for PLS & TY. The album tells a story. It's smooth without a doubt and sucks the listener in, leaving you wondering whether you're possibly still listening to the same album 45 minutes in. It's enticing all the way through and sends its listeners on a trip out of this world.
The entire album can be heard and purchased
here
.
For more information, promo requests, or to arrange an interview, contact:
Nick Guzzo of SharedViews Media Group
Guzzo@sharetheviews.com
303-517-8402
www.sharetheviews.com
Source: Halfway To Mars
---
0 Comments